Last
Author: J.L. Davis
Published: May 2017
Publisher: CreateSpace Publishing
Format: ARC E-Book
Pages: 202
Rating: 4.5/5
Summary:
After losing her job, her bestie, and her boyfriend all at once, Jessa Phillips has no choice but to move back home and start over.
When she knocks on Alex Rogan's door, she's searching for employment but what she gets is so much more than a job. He's tall, muscular, gorgeous...and very mysterious.
Jessa can't shake the attraction and desperately wants more than he's willing to provide. Can she get Alex to drop his guard in order to give them a real chance? To let her be his LAST?
Review:
BOOKWORMS! Man oh man this book! First let me say a huge thanks to the people over at Social Butterfly PR for sending me an ARC copy for an honest review! This was definitely the kind of pick me up I needed to get out of my reading slump!
Right from the beginning you get drawn into Jessa and her life and all the things that are wrong with it! I found myself getting sucked into everything she was doing...especially working for ALEX ROGAN!
Let me just take a second to talk about this man. He is hot and cold. He definitely has secrets and a lot of baggage that I wasn't fully expecting to read, however he is most certainly not what I was expecting when reading about him! Not to mention holy steaminess! I swear there were some real steamy scenes that I for sure got red in the face over! Not something to read in public!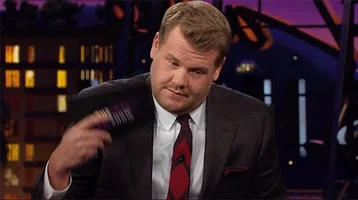 From the beginning to end it was a non stop roller coaster ride of emotions and intense scenes. There were some moments where I felt like the author was repeating key information more times than needed. (Like I would read it at the beginning and it would pop up again in the middle) and sometimes the same or very similar sentences would be repeated but not entirely necessary. I also felt like when it got to the middle that everything was a little too perfect and I was waiting for a shoe to drop...
"He's everything I've ever wanted and I didn't even know it."
Is it possible to be attracted to someone instantly? I'm not usually a fan of Insta-love, and I will admit that this was one as well, however as the story grew, I enjoyed reading more of the both of them.
There is a tad bit of a spoiler part that I will say is, in the novel Alex meets Jessa's mom, however Jessa doesn't meet Alex's parents until like the very end. Not sure why, but I mean at least they made a cameo.
Now the connection of Jessa with her mom doesn't seem that strong or apparent, but you do see they have a connection. I really loved seeing her and her new best friend reconnect was really sweet to show that even if you don't see someone for years, sometimes things never change!
So for anyone that has read this book, and is a huge book and romance lover, you will totally appreciate a certain moment and few scenes within the book that make you swoon! I know I did! I think why I also connected to Jessa is that we are close in age and I am also an educator so it was pretty cool to see something like that written in the book!
"We may not have been each other's first but I have no doubt that we are each others last."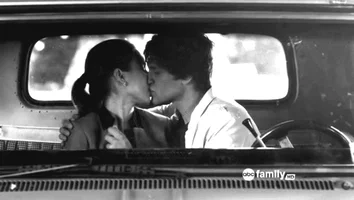 Lastly, I really loved how to truly see the pure emotion that Jessa and Alex go through. There is totally a possibility of having a second book for another character which I am so badly hoping so!
Overall I really loved this novel! This is the first for a brand new author, but I think that there were a lot of things that kept me reading! It was such a fast paced novel and I swear I couldn't put it down (Like I read it in a day!) Of course there were some things that weren't the best, but the steaminess definitely took over it!
That's all for my review of Last! I hope you enjoyed it, and I totally recommend piking it up!
So until the next time, Keep Reading!!
Your Graduated Bookworm!! :)