Checkmate: This Is Effortless (The Checkmate Duet #4)
Author: Kennedy Fox
Publisher: Createspace
Published: April 2017
Format: ARC Paperback
Pages: 402
Rating: 5/5
Summary:
Courtney Bishop is as sugary sweet as her famous blueberry muffins.
Southern belle at heart, Cali girl by choice.
She barged into my life and easily became my best friend.
All was great as roommates and just friends, but then I fell for the girl who could chop firewood, deliver baby calves, and bail hay without breaking a sweat.
She's the perfect mixture of sugar and spice, and I love her.
Being more than friends and trying to build our future isn't as easy as it sounds.
Moving forward and creating memories is all I want for us, but when the past continues to come back and haunt me, I'm not so sure she'll stay for the ride.
Loving her is easy, but losing her will break me. Burning passion combined with an undeniable chemistry constantly pushes and pulls us together. In the end, I'll prove we're worth the fight, even when the game is far from over.
Checkmate, sweetheart.
Review:
OH MY BLUEBERRIES!!! Huge thanks to Kennedy Fox for sending me a copy for an honest review! This was the last book in the second duet of the Checkmate Series. If you haven't read book 1 (This is Reckless) I highly suggest checking out my review of that first and reading that first! The entire series is honestly amazing, and although the first book didn't completely have me, this one definitely did!!
So right from the beginning, you go straight from the last novel as if nothing happened (or I didn't have to wait what felt like a lifetime 😄) and it all went with a bang! I've never read something so fast before, and I was so hooked, I had to slow down my reading to enjoy it all!!
It was so fast paced from beginning to end, and I swear the thrill and excitement never stopped. There was so much more than just a romance in this story, and I honestly loved reading it, and kind of foreseeing certain scenes playing out, yet still shocked over it all!!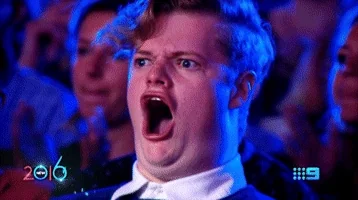 From the game that Courtney played in the first novel, you really see more of a side to both her and Drew. You see all the struggles, the heartache, love, pain and so much more that they both go through. Of course it's a little hard when it's just one person, but when you see them both go through a majority of it together, it just shows how much love they really have, and it totally makes you swoon! :)
I really loved the fact that you get to read more of other characters who had their own story or made an appearance in the other novels written! Knowing what was happening with Viola, Travis, Benita, and all the others was truly amazing. I seriously feel like I'm part of this awesome squad and I will say I noticed my name written in there, and I'm just gonna think that it was me... (that's reasonable...right?!)
OKAY HELLO STEAMINESS!! I swear it was like these two could seriously not get enough of one another! From the beginning to the end, it was like they were getting together almost every other chapter! The sexual tension and heat was palpable, and not something I recommend reading in public!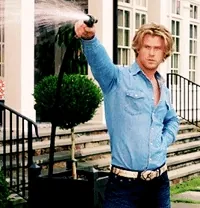 MIA F*!@#*G MONTGOMERY!!! I swear there has never been a character I have ever hated most than her. She is always up to no good, and it's like you can't get rid of her like a pig in mud! If anyone has read the other books in this series, you will all know exactly what I mean and how I'm feeling! She is the type of character that I just cannot stand! Always getting in the way and always doing something pretty shady!! UGH!
"Sometimes in order to get the guy, you've got to create your own rules to win the game of love."
Nothing could be more true when it comes to this series, and I honestly loved it so much! Of course I found more quotes that really stood out!
"So if Mia wants to play a round of Russian roulette, she's going to have to get her hands dirty."
"Loving you has and always will be effortless."
"We go together like blueberries and muffin batter."
The feels were real with this one, and it was a non stop roller coaster ride of emotion and twists! I couldn't get enough of it all, even if my hatred for Mia Montgomery was game strong! The story kept me on the edge of my seat, and that ending! The ending is what I loved and hated at the same time! I mean now I'll have to wait more for the next story of Kayla and Logan and I am so ready for this to happen!! I have my own theories over a certain character, but we shall see what happens then!!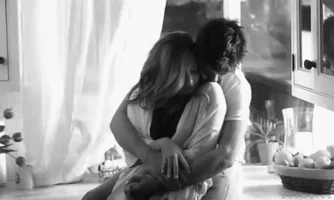 Overall I LOVED this novel! It was definitely better than the previous one, but this entire series is something you should check out! Absolutely amazing and once again a favourite from Kennedy Fox!!
That is all for my review of This Is Effortless, I really hope you liked it and I am seriously urging you to read it!!
So until the next time, Keep Reading!!
The Graduated Bookworm!! :)