Seven Days Of You
Author: Cecilia Vinesse
Publisher: Little Brown Books
Published: March 2017
Format: Paperback ARC
Pages: 366
Rating: 4/5
Summary:
Sophia has seven days left in Tokyo before she moves back to the States. Seven days to say good-bye to the electric city, her wild best friend, and the boy she's harbored a semi-secret crush on for years. Seven perfect days…until Jamie Foster-Collins moves back to Japan and ruins everything.
Jamie and Sophia have a history of heartbreak, and the last thing Sophia wants is for him to steal her leaving thunder with his stupid arriving thunder. Yet as the week counts down, the relationships she thought were stable begin to explode around her. And Jamie is the one who helps her pick up the pieces. Sophia is forced to admit she may have misjudged Jamie, but can their seven short days of Tokyo adventures end in anything but good-bye?
Review:
First I want to say a huge thanks to the amazing people from Hachette Books Canada for sending me an ARC copy of Seven Days Of You for an honest review! Also apologies for the delay!
Alright, so this book is a short read, but I honestly think that there should be a continuation after the ending that I just read! There were a lot of things going on, but it all came back down to two things...
I know that many people would probably say that it doesn't make sense for Sophia to want to change a lot of things in seven days, and that it's not possible, but she somehow made it happen. There were moments throughout the novel where I kind of cringed or laughed way too much, but it made these characters feel almost real! It was as if I were in the story at times.
I will say that personally for me, it was a slow start to get into the story, and then for the last 50 pages, everything seemed rushed, like she was really running out of time. I really want to know what happens after that last chapter!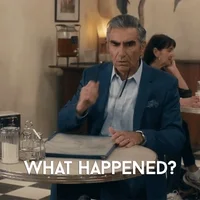 From the beginning, you can tell that there is some sort of strain between Sophia and her sister, but as you go through the novel, that backstory kind of pops up into focus, and you really get more of an understanding of what Sophia's life was like before Tokyo. You see a longing and pain underlying from her current obstacles, and I really felt it all. I really enjoyed seeing for every chapter exactly how much time that Sophia had left and the connections that made in the novel too!
Okay so let's get to Jamie...You know I would go there! Right from the beginning there is a total love-hate relationship going on. Whether they wanted to admit it or not, there was a connection. I mean she called him a nerd, yet she was clearly making Harry Potter and Lord of The Rings references, so really, they were meant to be together!
"I think you choose where you belong, and those places will always be there to remind you of [who] you are."
For me, reading about Sophia and Jamie, you can tell that they have so many things in common, and one is definitely the moving around. Having to make new friends, meet new people and try to adapt in a new place that you don't know is hard. When Jamie and Sophia had met years ago, things were different, so when he comes back to Tokyo right before she leaves, it starts out pretty sour. As their past friendship begins to be brought back to the present, you really see how much they care for one another, regardless of their own baggage.
Of course while I was reading, I found a couple more quotes that made the novel:
"I lit the match that destroyed this week."
"We all fall for someone who hurts us."
One thing that I totally loved would have to be how natural the language felt. I personally think that for a novel that has characters who are teenagers, then the language should compliment that as well. So having them swear and when Sophia does something that she normally doesn't do, you get to see her perspective and how uneven she had become during that scene.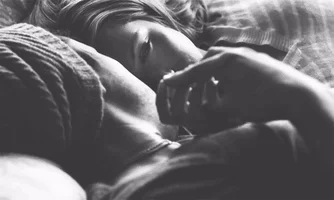 Overall I really enjoyed this book! It was sweet, and had such a cute love story. There was a lot of heartache that appeared in different ways (Not from a physical relationship) and you see how these two people came together to help one another move on and move past what's been holding them back. I do feel like there could have been more to the story, and that the last half could have been spread out more than rushed, but it was still a great read!
That's all for my review of Seven Days Of You! I hope you enjoyed it, and if you love a quick, cute contemporary to read, this would be it!
So until the next time, Keep Reading!
Your Graduated Bookworm!! :)