The Unexpected Everything
Author: Morgan Matson
Published: May 2016
Publisher: Simon & Schuster
Format:Paperback ARC
Pages: 519
Rating: 5/5
Summary:
Andie had it all planned out.
When you are a politician's daughter who's pretty much raised yourself, you learn everything can be planned or spun, or both. Especially your future.
Important internship? Check.
Guys? Check (as long as we're talking no more than three weeks).
But that was before the scandal. Before having to be in the same house with her dad. Before walking an insane number of dogs. That was before Clark and those few months that might change her whole life.
Because here's the thing—if everything's planned out, you can never find the unexpected.
And where's the fun in that?
Review:
WOW! Let me just sit here for a second and kind of let it all sink in... Also let me say a HUGE thank-you to Simon and Schuster Canada for sending me an advanced copy of The Unexpected Everything for a review! I could not have been more surprised to receive this book, and it sure did NOT disappoint!!
So, I have never really read a Morgan Matson book, although I own all of her books...I did read her pen name Katie Finn in the Top 8 series. I only read the first book, and thought it was good, but this was WAY BETTER!! Alright, now before you get bored from me constantly saying how much I enjoyed it, let me get right into the review...
So right from the beginning, the story jumps into it, leaving nothing to be spared. I definitely caught on to most of the twists that were going to happen, just because that's where I immediately went to when certain scenes happened. I was still surprised for sure when things happened, and I definitely caught myself fangirling and freaking out alongside all of the characters in the novel. I really loved that there were some subtle moments that made you look back and go ahh....when you were reading further along. It all just kind of tied in very well.
OKAY Morgan, first of all we have the same name, which I mean is totally awesome am I right? I also and a huge fan of dimples, and believe me there was no disappointment when it came to Clark. Right from when he enters the story, you automatically think of one person (Which I totally did the entire time) and it gets talked about shortly in the story. I totally loved Clark and can we please have more of him? Like I felt that the 500 pages of this story didn't have enough!! Everything about Clark was what I imagined, and I loved his story. I can't say much about who he is without spoiling it, but for those who have, I know you'll understand what I mean, and I mean COME ON!.... #fangirl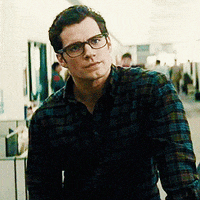 Moving on from #dimples, I do want to talk about how current Morgan Matson wrote this book. I am one who uses short slang words and a lot of emoji's when I am texting anyone or even on Instagram and Snapchat. Let me explain that I definitely don't use words like "Gr8" or "2kool" kind of slang that a lot of us probably regret using when we first got cell phones...am I right? But the way that she incorporated having emoji's as well as texting into the book, made it more personal and made me connect a little bit more with the characters (even though I am older than their age) and kind of made me start to really feel as if I were part of this book!
Nicknames and couple names, whether it be a romance or bromance, there were plenty of those in here! I loved the funny names that were brought up within the story, and let's just say I am totally on board with them! I found the relationships between the girls and guys very connected. You always want to have a group of friends that you can always count on, and come to with anything, and I found that these girls mostly had that amazing bond.
While I was reading this, I found myself (very) many times laughing out loud or gasping over a twist/ dramatic scene. I was at one point rooting for a character and hoping things would work out, and then all of a sudden yelling at the book "WHY" and totally hating something they did. So many emotions rolling through this book, and it was definitely a great book to the start of the summer.
I also really loved the adventure that they went on with the scavenger hunt! Totally loved that aspect of it, and all the items that they had to try to get, kept me laughing from start to end!
Now of course I found some quotes (when do I never?) that were so close to the book and really captured different aspects of the novel.
"But it was true not, I couldn't imagine my dad ever stepping in my way to try to block my path, or wanting anything but for me to be happy."
"Once, I dared to dare greatly."
"I looked up at him, and a thought passed through my brain before I could stop or analyze it. It's you-of course it is. There you are."
There were definitely moments where I felt like it could have been shortened, and less talk about what Andie's dad does, or the romance aspect could have been heightened, and more about Clark, but it was a great book overall!!
Although it took me a little while to finish reading the book, I was so captured by it, not wanting it to end! I was flipping the pages faster than I realized--and may have almost been late to work--because it was just so fun! It was light in moments that talked about fun summer things, and then got deep and serous when needed to, to pull you back into reality and think about actual things that happen in the world and out lives.
Sometimes we can't explain the actions we take, only to keep our sanity or to ease a blow, or to even protect ourselves when things get tough. Sometimes you also need to call that one person who you know will be there for you, and sometimes, you just need to speak your mind and the truth. Because if you don't, then you're not giving yourself 100% to those who love you.
Overall I really enjoyed this book! Not only is the cover seriously gorgeous and so photogenic, but the entire story itself was just great! So many feels going through, and so many moments where you kind of catch yourself wondering what is going on! (In a good way) I couldn't get enough of it--and Clark-- and totally wish there was more than the way it ended. The writing style was great, and it definitely was a bittersweet ending. There could have been a little bit more to the romance part of the story, but I found that there was so much more to the story than a summer fling. Making mistakes, mending relationships and finding yourself were major factors in this, and it was just amazing!
That is all for my review of The Unexpected Everything! I hope you enjoyed it, and I totally recommend getting yourself a copy and start a great new summer read to your TBR!
So until the next time, Keep Reading!!
Your Graduated Bookworm!! :)