Mystical (Mystical #1)
Author: Michael Weekly
Publisher: Limitless Publishing LLC
Published: December 2015
Format: Paperback
Pages: 288
Rating: 4/5
Summary:
When Eliza Rose found out she was a witch, she thought she'd be casting spells…
However, it turns out Eliza is on her way to becoming a mystical assassin. But first she has to start college with her best friend Dawn Roberts and her feline familiar Jared. If you think college is stressful, try finding your best friend being seduced—nearly to death—by a venomous fairy. Something is horribly wrong, and Eliza must find out what it is.
Knowing who's who in the Mystical world can be a burden—or save her life…
Murderous mermaids, seductive fairies, and manipulative elves are terrifying enough, but pure witches can become corrupt…and they're the most dangerous creatures of all. Eliza struggles to discover the source of this chaos, but is repeatedly attacked—and saved by a shadowy figure. On a very personal note, Eliza must learn whether corruption is beginning to claim her mother.
Her strongest ally might be handsome, enigmatic Donovan—but he is hiding a shocking secret…
Donovan wants nothing to do with his old gang—not after the things they'd made him do. But when he meets Eliza, he's both frustrated by her amateur skills and impressed by her emerging strength, and he feels compelled to help her grow into the assassin she's meant to be.
Every answer has a price, and there are beings born to corrupt the pure.
Eliza fights to master her skills before it's too late, while Donovan must determine whether Eliza can be saved…or if she must die to keep her out of the hands of those who would use her powers to reign over all of Mystical.
Review:
What a Book!! First let me say a HUGE thank you to Michael Weekly for sending me his book, as well as a huge apology for taking so long to get to your book! I really didn't expect it to take so long to get to it, but I am totally happy that I read it at the right time, because it was a perfect break from my contemporary binge, as well as totally get me more into reading fantasy!
There was a lot going on with this book, and definitely moments that I will be discussing, but just wow! As most of you know, I am one who generally sticks to one genre, mainly because I just love it so much! But at the same time, I like to have a shake up of things to read. Sticking to Dystopian, and Romance, tend to get a little boring at times, but I've never been one who could totally get into Fantasy, due to the lack of interest with Fairies, witches, wolves, vampires, etc... Now before you start yelling at your screen, I do in fact own a LOT of fantasy and mixed genres on my shelves. The issue is actually getting to reading them!
Moving on, let me talk now about Mystical (which is the exact reason why we are all here!). This novel really jumps right into the story, with Eliza getting ready for College, and meeting some new friends and cute (Hot) boys! Oh but there's one more thing...She is a Witch. So I'm sure you can imagine that there would be a lot of things going on for Liz, not to mention the amount of items that are secured in her backpack every day...
There was so much action going on in here, I found myself at some points sitting at the edge of my seat, wondering what was going to happen to Eliza (Liz) in the end! From one moment to the next, something was always going on, and it totally felt like a puzzle piece that you were putting together until the very end!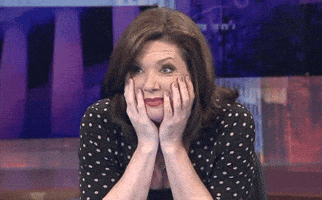 While I was reading Mystical, I did really get frustrated with the fact that Liz wasn't being told the whole truth or all of the information that would help her with what she needed to do, or understand what was going on. I found that they kept dodging questions, and kind of dragging the fact that there is something terrible around, yet she has no idea on how to protect herself or those she really cares for. I get that she is transitioning, and that new things keep coming up, but the fact that she wasn't really told much (unless she forced it out) she was kind of going into things blindly, and I kind of kept shaking me head at the actions she may have done *sigh*
This book was definitely fast paced for me, and I found that as soon as you get through maybe the first 50 pages, and a couple *ahem* New characters are introduced, you really start to take off into this new world. I found myself understanding a lot early on, but still questioning so much at the same time. Wondering what was going to happen, and kind of foreseeing a few moments, kept it so intriguing!
I really enjoyed all of the current lingo/talk that was put into it. Like talking about Hot Topic, or Tumblr in the novel was actually really cool and funny at some points of the novel! Also OH CANADA!! Michael Weekly! Thank you for having a Canadian character put into this novel! I mean, there were definitely parts where I just couldn't understand how or why he is the way he is, but all I can say is...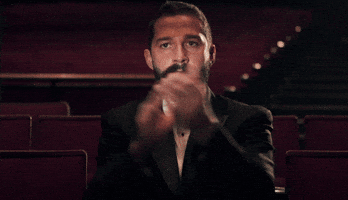 While reading through Mystical, I was really interested with the fact that there were so many people who were mystic or witches, and Liz just had natural instincts towards the end to really go and do what she was made to do. Like the aspect of smelling vinegar, to her other super senses were really awesome, and I couldn't stop reading!
I do wish that there was some more about Liz and college, as that is definitely an aspect that I would have loved to see. If there was more of her living her life as a student, and certain aspects being combined within her other half of her life would have made it that much better (like more relationships, parties, friends, professors etc.)
Also, can we just take a moment to talk about Donovan?!! How come there is no ship happening for these two!! I hope that I'm not the only one who is thinking this, because even though #whereisalex was kind of interesting to have in the story (because he really was) you can totally tell that Liz and Donovan need to be a thing...You can just feel it when reading the connection that these two have between the lines ;) You can tell that, although there is some tension between the two, there is also something remarkable about them. The need to defend, care, and ensure that the other is alright is something you wouldn't normally think about when having to fight Mystics. Also, we need a Ship name for these two... #Elizovan ?? Maybe someone else can think of a cooler name haha!!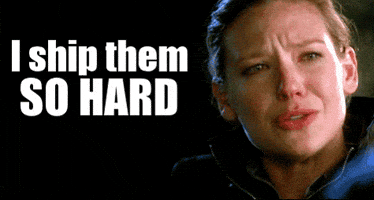 Of course while reading this, I did have a couple quotes that were funny or really cute that kind of stood out for me.
"Fairies definitely like Tinkerbell."
"He's my masked hero, my jackass, and someone whose always in the shadows, watching me."
So while travelling, I had actually taken Mystical with me, and was able to get some reading done. Of course with only a few chapters left, I finally finished it once I got home and that ending though!! Talk about a cliffhanger! I mean, you know that feeling where you think there's like ten more pages left of the story, but then you get right to the end? Literally sat there wishing I had the second one in my hands to read ASAP!!
Overall I really enjoyed reading Mystical! It was so action packed, had some contemporary moments, as well as had some kick-butt scenes that were amazing! I loved the writing style, and all of the little pieces that made the novel that much better! I do wish that there was a little more with the aspect of her "normal college" life as well as fully talking about her skills, the secrets, as well as Donovan. I honestly couldn't stop reading it, and felt like it was a great New Adult Fantasy novel! Thanks again to Michael Weekly for sending me a copy to review!
That's all for this review! I hope you enjoyed it, and I totally would recommend grabbing a copy to read!
So until the next time, Keep Reading!!
Your Graduated Bookworm!! :)