Jason's Princess (King Brothers #1)
Author: Elise Manion
Published: July 2014 (First Published May 2014)
Publisher: Create Space
Format: Paperback
Pages: 336
Rating: 5/5
Summary:
Julie gave up on happily-ever-after when her parents died, the event when she became her little brother's guardian. After Billy broke her heart, pursuit of a husband just wasn't a priority. But, when her life is suddenly turned upside down, and danger makes a rare appearance in her small town, she's forced to deal with the last man she'd ever expect to be nice to her.
Jason had given up on a life with Julie after Billy stole her away. Unfortunately, trouble has come back to town, so he had to make sure that both Julie and her little brother are safe. But now that the past is hitting them both head on, Jason will have to convince Julie that he's the man she's been looking for all along.
Review:
Before I get into my full review, I want to thank both Goodreads and Elise for this book. I received this book from a Goodreads Giveaway last year, and I was so in love with the story. Of course with the release of Elise's second book, I wanted to re-read this, and finally have a full review up on my blog for you all, so you know why I love both the book and the author!!
So starting on, I was immediately captured by the background of Julie and Jason. Of course some would say that it was a typical love story, and I am totally all for those cute little love stories. I find that sometimes, they have the best story to tell, but also have a lot of feels going on. Starting from the beginning, you can totally see how much love and support that Julie has for her brother. But behind that, there is so much more love between the King brothers as well.
Both Julie and Charlie had to go through a huge loss so early on. Of course to add on, it causes a larger blow when the guy that Julie believed she loved, decided to skip town on her at the most crucial part of her life. But through it all, of course there is Jason King, who has clearly pined for Julie since they were in high school. The amount of love and protectiveness that Jason possesses, kind of changes the fact that he is a total ladies man, who tends to get into a lot of fights.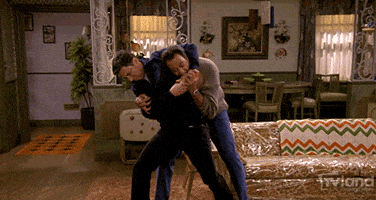 Of course with the King brothers around, there tends to be a lot of testosterone going on within them all. I love how much of a relationship that Julie, Charlie, and Lauren (Julie's best friend) have with all of the King men.
I found throughout the story that not only was Julie so protective over her younger brother, but her brother was the exact same. Having no parents anymore, Julie has grown up and taken the role as a sole provider at such a young age. I think that even that was just so powerful, because even though she had so much of her life taken away, she was still able to follow her dream, while keeping food on the table and a roof over their head.
I also really love Lauren and Jarod. I think that they butt heads all the time, yet it's really funny at times. The bickering that the two of them have throughout shows that there is some connection happening (possibly more on Lauren's side!) Another thing with Lauren, is that her and Julie are so close, and I love the connection they have. Lauren could have easily left when Julie's parents died, but she stayed with her the entire time. Living in a small town, it's easy for word to get around, but the almost sisterly connection they have is amazing!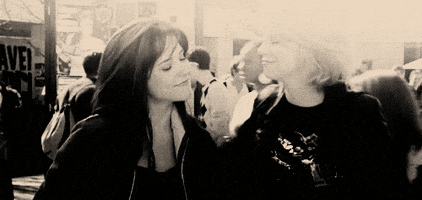 There were a couple moments when I was reading where I found it to be a little slow between Jason and Julie, however it was never boring. I kind of wished that there was more of a *spark* between the two in the romance department. I loved that it was more tame than some of the other romance adult books that are out there, but I would have totally loved more from them.
I will say that there were a couple quotes that I really loved while reading Jason's Princess. I felt like they really talked a lot about the book overall, and definitely gave me the FEELS!
"She finally realized that he was her everything and she didn't want to hold back any longer."
"She loved the way he smiled, the way he felt and the was he looked at her. She loved him."
Moving on from all of the love and romance, I do have to take a moment to talk about Billy. MAN OH MAN do I really dislike that man! Like I don't have too many characters that I really hate, but he is definitely on my list! From everything that I had read about him, and the way he was throughout the story, I just really wanted something to happen to him....He just seemed super creepy, and you could tell that there wasn't a lot going on in that head of his. There were a couple chapters towards the end where Billy pops up with nothing good, and I was literally feeling like this...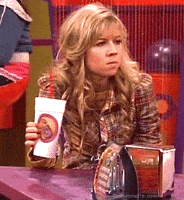 A couple little moments throughout the novel as well really connected and I absolutely loved! I don't want to say much without spoiling it, but I really loved the little details of Jason's tattoos, as well as Julie's nickname! Honestly, that was probably one of the most memorable moments from the book! I loved how they really had a deep connection, even though Julie had been constantly trying to keep her wall up from the one man who has been slowly trying to break them down.
The love that even Jason's mother has for Julie and Charlie is amazing, and it truly shows that you can really have a family, even if they aren't blood related. Even though most of the drama that was happening was revolving Julie, as a whole, they all came out of it together, and as a family.
Going back to the *romance* part of the novel, there was a scene where both Julie and Jason were in his room at the family home. OH THE FEELS!! I definitely felt myself get a little red from that, and it totally reminded me of How to Lose a Guy in 10 Days, as well as his "Wrapping skills" :)
Overall, I really loved the book. The style of writing was great for a first time novel, and I loved the story between the two. I do wish that there was a little bit more with the romance on a deeper level, but I appreciated that there was more of a story than just Ahem..."Romance"... :) I loved the connection between them, and I found that their love story was beautiful. Every page kept me wanting more, and I was very happy to get to the end, and not being totally left on a cliffhanger. The last couple of chapters really had me on the edge of my seat, and I think that it really added another aspect to the story. There were definitely funny moments, where I couldn't stop smiling or laughing, and I totally recommend reading it! I totally loved this novel, and everything that it was about. There were definitely feels and a roller coaster of emotions, but at the same time there was drama, and of course love.
And that is all for my review of Jason's Princess. I hope you enjoyed it, and I know that the book is being redone right now, but I will definitely be keeping you updated on new editions of Jason's Princess.
So until the next time, Keep Reading!!
Your Graduated Bookworm!! :)