A Healing Spirit (Riverview #2)
Author: Melissa A. Hanson
Publisher: Mah
Published: August 2015
Format: Paperback
Pages: 288
Rating: 5/5
Summary:
A freak ski accident brings nineteen-year old Mia Kinney within minutes of death. Hurt and scared, Mia is calmed by the southern drawl and clear green eyes of her rescuer.
Twenty-one year old Dylan Blackburn is one of the first Ski Patrol members on the scene. As his patient is airlifted to the local trauma center, he can't shake her from his thoughts.
As Mia fights for her life, Dylan, is haunted by the blond hair beauty, and knows he needs to make sure she's going to be okay.
With a troubled past Dylan has vowed never to completely open himself up to another girl, but Mia continues to knock down every wall he's constructed. When his past arrives at his front door and threatens once again someone that he loves, will Dylan be able to save Mia yet again? Or will he be too late this time?
A story of love, friendship, and the determination to turn a horrible experience into something worthwhile.
Review:
Let me start off by saying a huge thank you to Melissa for sending me a copy of this book for review! I do have to say it was much better than the first (not that the first wasn't good!) and that I found so much more going on that made it a great read!
MAN OH MAN there is no time to take a breath or to prepare yourself for what is about to happen! The story jumps right in, and you automatically get a sense of panic wondering what is going to happen to Mia when a freak accident leaves her immobile and fighting for her life. Of course in comes her knight in shining armor there to rescue her from the freezing cold while her friends are unfortunately not at reach, having to watch their best friend struggling to keep her eyes open.
I really enjoyed that it was a standalone book, but that the characters from the first story came back for A Healing Spirit as well. I wonder if there will be more to the series, as I would totally love to know what happens to Quinn or Natasha!
I really loved how it was in different perspectives, and that you got more of a feel, understanding and sense of how others were while Mia is in the hospital. I do have to say that I found quite a few moments where the sentence was in first perspective of one character and then mid way it changes to third perspective. It could just be my copy, which is why I never remove a star for those reasons. Sometimes there's a little blip, but as long as you understand the story, then it's not really an issue.
OMG Okay can we take a moment to talk about this weird little love triangle/line/square kind of thing going on? Like of course Mia is drawn to the man who saved her life, but now in comes someone who she has known forever, giving her signals that he is totally wanting more than being "friend zoned" and to make matters worse, the guys totally don't like one another...Talk about DRAMA!!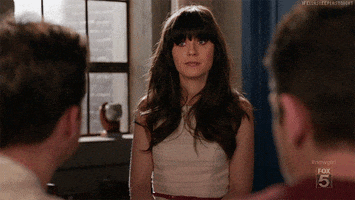 Both Dylan and Quinn are totally sweet and it shows that they will stop to nothing to help, save, or have Mia. They have similar qualities, but I would have to say that if I had a handsome stranger who has an amazing accent save my life...3000 points to Griffindor!! ;)
Alright, so moving on from the amazing Dylan and his hot accent I also have to say that the scene where Quinn and him finally meet, (with everyone else) it was probably one of the most awkward scenes I have read, but it also had me laughing so much, waiting to see what would end up happening!
Throughout the novel, I honestly just couldn't put it down (even when I had to!) It was such a great read with all the FEELS going on, as well as the amount of drama and suspense! I never thought that there would be so much going on in such a short read, but you bet your bottom it was jam packed! When you get to last few chapters of the novel, it's just one thing after the other of emotions and events! When Dylan's past has finally come back into his life, I found myself almost yelling into the book "Don't do it!!" as well as some other adult language which will not be named haha!!
Reading about Dylan's past kind of opened my eyes a little, that things like that can happen all around us, and majority of the time, it's never talked about nor is it ever fully resolved. I was honestly finding myself scared hoping that what he went through back then, wouldn't happen now that he was with Mia...
When I was reading A Healing Spirit, I could really get the feeling of love from all aspects and from all characters. The love that Mia's friends and family have for her is just amazing, and the love that Dylan has for both Mia and his mother are something that you totally don't see everyday. He will honestly do anything for them, and I found a few scenes where I was SWOONING! like straight from the beginning with the attraction he was drawn towards Mia, Dylan was always doing something that was totally giving him brownie points! The scene towards the end where Dylan spent the day with her family and cooking with his mother...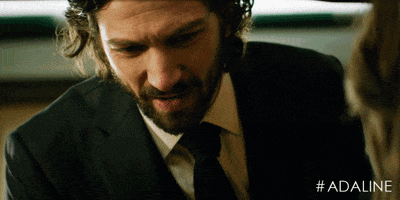 I also had a couple quotes that really caught me, and totally captured parts of the novel perfectly!
"She had already broken down several of my walls and found a place in my heart and I knew I'd never be the same again."
"We had found each other on a dark day, but together we would turn that day into something bright and good."
I do like that it was more of an older aspect, and I found that they were definitely more mature. I guess when they say love at first sight, it can actually be 100 percent true! I like that this was also partly based on true events and that Mia was non-stop wanting to give back good to something terrible that happened to her. It was definitely inspiring for sure!
Overall I really loved this book! There were so many feels, and there was definitely a lot of heartache and pain going on, but Mia totally held her own. Even though she almost lost her life, and has had a non stop of pain and heartbreak inside and out, she constantly remained upbeat and always looking at the positives rather than believing her life was "over" and that she had nothing to live for. I think that was one of the main reasons why this book was much better!
There was so much Drama, Suspense, Romance and just overall craziness that I found myself totally captured by this book. I kind of wish that it was a little more in the romance department that would make it a little more sizzling, but I think that the way it was written, honestly was perfect.
That's all for my review of A Healing Heart! I hope you enjoyed it, and I totally recommend reading this series!!
So until the next time, Keep Reading!
Your Graduated Bookworm!! :)