Jarod's Heart (King Brother #2)
Author: Elise Manion
Published: July 2015
Publisher: SLLS Press
Format: Paperback
Pages: 225
Rating: 5/5
Summary:
Sometimes your future is right in front of your eyes...
You'd think that, as the oldest brother in the King family and the youngest elected sheriff in Timbisha County, Jarod King would be living on cloud nine, but you'd be wrong. Ever since Miranda left him five years ago for her drug dealer, Jarod has barely been existing, faking smiles and civility for his family's sake. Women are like Kryptonite to him, unless they're helping his department run smoothly—like Lauren Lockwood, his secretary by day and royal pain by night.
You'd also think that Lauren, working as administrative assistant to Jarod King, the man she's loved since the day she laid her young eyes on him, would be on cloud nine, but you'd be wrong. Ever since Miranda broke his heart with her deception, he's almost impossible to get along with—let alone love.
But when someone from Jarod's past enters their lives, and the drug dealings that destroyed his marriage set up shop in their small town, Lauren and Jarod will be forced to face the feelings that have been brewing inside them since the day they met. He'll have to trust Lauren with the fragile pieces of his heart. Lauren will have to find the courage to give him what he needs, if she wants her greatest dream to come true.
Review:
First off, let me say a huge thank-you to Elise for sending me a copy of Jarod's Heart for an honest review! WOW!! This was definitely better than the first, and I mean that's hard to do since the first had it's own set of emotions and moments!!
So from the beginning, it jumps right in, giving you a little bit of what happened from the first book (if you happen to read this first) just to refresh or give you an update on what happened, so you know where everyone stands. This is from the eldest King Brother: Jarod as well as Julie's best friend Lauren.
Of course Lauren has been in love with Jarod since the beginning of time, but what happens when Jarod's past collides with his present?? A lot of drama and mixed emotions!!
While I was reading Jarod's Heart, you immediately get caught in a twist right at the beginning! Then when you're thinking that everything is fine, BAM! In comes some more devastating news and scenes that leave you thinking who is part of it, and what will happen! There is a major part of this book that I just cannot say, because it would totally spoil a majority of the book, but OMG I totally didn't expect it at first!
I will say that continuing on from the first novel, the amount of love and protectiveness that the King family have for one another and others that they care for, is still very much the same!! Like even when something so small and unimportant compared to the other issues at hand, they remain protective and loving the entire time!
Throughout the novel, I really enjoyed the aspects of current talk and pop culture happening. Like the reference to Mr. Grey...That was honestly so funny, I couldn't stop laughing! As well as having more sports talk in throughout the book, I found that it just made the story more real. It also showed me more that they seemed like real people within the characters...on some aspects. There were moments where I could sense the insecurity that Lauren was feeling with the new revelations happening within the family.
There were some parts where I couldn't believe Jarod! Like he seemed all over the place! I mean dude...do you like Lauren or not?! Are you in love with her, or is she just another girl to you?? All kinds of things were running through my mind, and I kept trying to think ahead, wondering what the outcome would be. There were also a couple scenes revolving Jarod and Lauren, where I kind of shook my head, because the things that were happening I just wasn't a fan of (Yet I totally one hundred percent understand and appreciate why Elise wrote it that way!)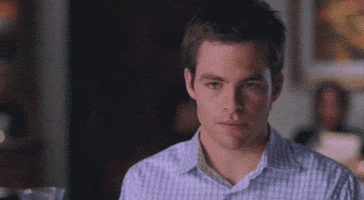 I do wish that there was more of a *romance* with Jarod and Lauren...like the entire time, but I also liked how it wasn't all about the physical aspect. It was definitely a cute love story, and I totally rooted for the King family on all aspects!!
Moving on, I also really loved how there was more of an action/mystery type of aspect part written within the novel. Like from the first novel, you definitely had some suspense (And my hatred for Billy!) but with this, you get so much more. I did find a little bit of it at the beginning a little slow, but they became crucial parts towards the end. I found that there was actually more of it this time, and it all felt so real!
Even the love between Julie and Lauren is still so strong. As well as Lauren and Camille! Even though Lauren basically has no blood relatives in her life, I found that the King family as well as the Armstrong family is everything to her. Julie and Lauren have been best friends for most of their life, and most say that friends you make in grade school don't always last a lifetime, both girls have proved that those odds can be changed! They are honestly sisters in my mind, and you can really tell that they will do anything for one another, and that they have this dynamic that works for the two besties!
I could see Jarod's Heart becoming a lifetime movie, honestly! There were different genres rolled into one, and although it was predominant in Romance, Elise was able to bring in other aspects that really left me wanting more, and basically binge-reading the whole thing in one day...(In other words, I was holed up in my room with food and drinks, ignoring my family because I was so intrigued by it!!) Of course there has to be a villain within the story, and I found another one who is just like Billy! I kind of suspected who it was from the midway mark of the book, but it took me by surprise to the amount of force they had, trying to get something they couldn't have.
Now of course there were some moments that really got me, but to avoid spoilers, I will only have one long quote that captured the novel, and really got me as well!
"How can I ever live without you? You make me crazy, you know that?...You are the most beautiful creature I've ever had the misfortune to meet. You're confident, but insecure at the same time. You love without reservation, but you don't put up with anyone's crap either. You fight for what you want. and you don't stop until you get it and Lauren, believe me...you've got me."
When the novel got closer to the end, I was kind of hoping that it would magically have more pages for me to read! I found myself getting to the very last sentence, and I flipped the page, seeing only a blank page, and I just dropped the book on my desk! The ending was such a HUGE cliffhanger, and I honestly may have to take a couple of days just to recuperate from everything that happened!!
Some of the scenes that I had read, where I could see something happening, happened...and yet it STILL caught me off guard! It's like all the pieces were finally being put into place, and even when you don't want to put that last puzzle piece in, you know you have to, so you can understand what finally happens!
Overall I really loved this novel! Yes there were a couple moments where I thought it could have had a little more spark, but overall, it was amazing! There was so much heartache, as well as raw emotions for everyone! There were twists, and little spoilers that still kept you wanting more! I felt like every character was part of my life, and I found myself get swept up in the story, and honestly felt like it was real! So much love, passion, protection, suspense, abuse, and just overall roller coaster of emotions was just so much, and yet not enough!! Cliffhanger galore for sure, and I am SUPER excited to find out what happens in the next King Brother Story!! I need more!!
And that is all for my review of Jarod's Heart by Elise Manion! Thank you so much again for sending me this book! I hope you all enjoyed it, and grab a copy yourself!!
So until the next time, Keep Reading!!
Your Graduated Bookworm!! :)