Better Than The Movies
Author:
Lynn Painter
Published:
May 2021

Publisher:
Simon & Schuster
Format:
Paperback

Pages:
356

Rating:
4.5/5

Summary:
Liz Buxbaum has always known that Wes Bennett was not boyfriend material. You would think that her next-door neighbor would be a prince candidate for her romantic comedy fantasies, but Wes has only proven himself to be a pain in the butt, ever since they were little. Wes was the kid who put a frog in her Barbie Dreamhouse, the monster who hid a lawn gnome's severed head in her little homemade neighborhood book exchange.

Flash forward ten years from the Great Gnome Decapitation. It's Liz's senior year, a time meant to be rife with milestones perfect for any big screen, and she needs Wes's help. See, Liz's forever crush, Michael, has just moved back to town, and—horribly, annoyingly—he's hitting it off with Wes. Meaning that if Liz wants Michael to finally notice her, and hopefully be her prom date, she needs Wes. He's her in.

But as Liz and Wes scheme to get Liz her magical prom moment, she's shocked to discover that she actually likes being around Wes. And as they continue to grow closer, she must reexamine everything she thought she knew about love—and rethink her own perception of what Happily Ever After should really look like.
Review:
Okay can we talk about one of my FAVOURITE books of 2022?! Because this was one of them! I know I don't always read YA as often anymore, but man this gave me ALL THE FEELS!
I want to thank Simon and Schuster Canada for sending me a copy in exchange for an honest review, because this was such a great book and I'm now a Lynn Painter fan!
If you're looking for a book that gives you all the feels and definitely dives into all those romcom movies you love... this would be it! I could also totally see this being turned into a movie, so if we could make that happen that would be great!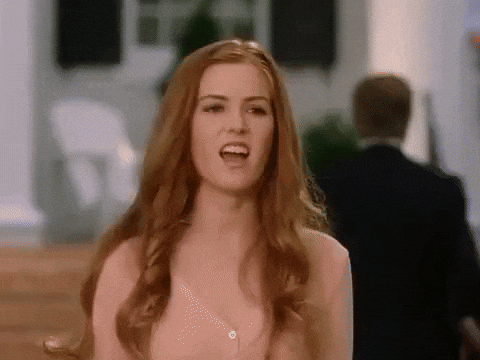 Can we take a second to appreciate Wes. Like he was just amazing, and you can feel their chemistry! He's the boy next door that she's grown up with who she now can't stand and it's just all the ingredients for a perfect YA Rom-Com to me! I had my fill of swoon-worthy moments and I just couldn't get enough of these two!




I do think it took a little bit of time to really get into the story, but once it did I
couldn't get enough!
Throughout the book though I just wanted to reach in and give Liz's head a shake! Like for one, her stepmom is so cool and the fact that she keeps pushing her away made me a bit sad. I totally get her feelings about losing her mom, but if she would just communicate and tell her stepmom how she feels, I think their relationship could've been better earlier on!
From the beginning to end, you really do see a growth of Liz and Wes, both individually and together. I really loved when she finally let people in. It was emotional and heartwarming, and oh so swoony overall.
But those last three chapters though?! OMG is the best way I can describe it. Like damn! I won't even discuss because I don't want to spoil it.
Overall this was such a great read. A bit slow to start but the tension, angst, swoony moments and the family dynamic had me devouring the book. It was just so good and so cute! I'll definitely need to do a reread of this again soon!
That's all for my review, I hope you enjoyed it! I recommend checking this book out for sure!
So until the next time, keep reding!
Your Graduated Bookworm!! :)