Elise Manion
Author of the King Brother's Series
Welcome Bookworms!! So before we get on with this interview, I want to say that I received Elise Manion's very first novel Jason's Princess from a giveaway that I won off of Goodreads. The cover was different, and she has made changes since the first edition, but I was so in love with the story, I couldn't even begin to explain how many people I told about this before I started my blog.
I contacted Elise after reading her novel to say how much I loved it. Since then, we have kept in contact and even sent Holiday Cards to one another! She knew me before I started my blog, and she was the very first person who gave me a shout-out when I started, which was almost a year ago! Elise has been nothing but generous when it comes to me reviewing her books as well as collaborating with me for a past giveaway. He truly has a heart of gold, which is why I am so incredibly happy to share some more with you all about why she is an amazing friend and author. If you would like to read my reviews of her first two novels, you can click here.
Q. Were you a reader before you became a writer? And do you prefer reading or writing now?
A. Yes, I am an avid reader, especially Romance. I began writing in 2012. I love reading and writing equally, it just depends on my mood.
Q.Where do you get your inspiration from?
A. From life. The water-skiing scene in Jason's Princess came from my childhood experiences camping and skiing with family and friends.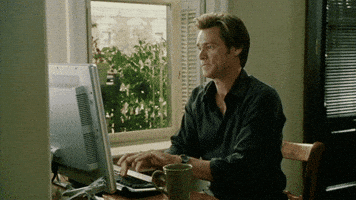 Q.Who or what made you decide to write/ become an author?
A. There's no "who" or "what" to answer this question. I was quite literally sitting on my back patio messing around with my brand new Macbook. I'd downloaded iBook author strictly out of curiosity. The next thing I knew, my fingers started moving over the keys and, in the span of an afternoon, Julie, Lauren, and Charlie were waterskiing with Jason, Jarod, and Josh. ** shrugs ** After that, I was completely addicted to the writing process. It's like therapy. When I'm not writing, I get really antsy.
Q. What was the idea behind your King Brother Series?
A. Trust. All three stories are about learning to trust again. *I Love that!*
Q. Do you feel emotions while writing any scene? How can you relate to the stories in your personal life?
A. My favorite books always make me laugh, cry, or pant… or any combination of the three. When I write, I want my readers to feel the same things that I am feeling as I am putting the story to paper. So, yes, I definitely feel emotions when I'm writing my first drafts. Some of my personal life is leaked into my stories but it wouldn't be fun to point them all out. I will admit to putting song lyrics in weird places. Some are obvious and some aren't. Mostly, I write what I love to read about, even if it has nothing to do with my "real life". Don't we all read for a little escape from the mundane stuff?
Q. Out of all three King Brothers who would be your favourite and why?
A. Now that would be telling. When I first wrote Jason, he had to be the baddest of the bunch. I mean, all three brothers are bad-asses, but Jason had to be the biggest and the toughest to take on Billy, right? When I got to Jarod, he's a little older with a divorce under his belt and a heart so broken that some of the pieces were still missing. I had to fix him. How do you fix a man who's basically afraid of women, afraid of getting hurt again? You give him two… *wink wink*.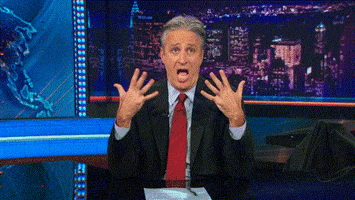 I'm currently working on Josh's story. Josh is the true ladies man; he's gorgeous, easy going and a little bit of an imp. He's the fun baby brother who loves women so much that his two best friends were girls. Women come easy to Josh. So, what would be his challenge? A shy, intelligent woman with social anxiety. He's got his work cut out for him with Melissa.
Q. What is your favourite "SHIP" from the books you have read and loved?
A. Have you ever seen High Fidelity with John Cusack? It's impossible to name just one couple so here's my "Top Five SHIPS" in no particular order:
Travis and Abbey - Walking Disaster by Jaime McGuire (Note that it's Travis's story that I like better. We get to know the Maddox brothers in more detail in this book. Plus, that beautiful butterfly tattoo on the cover.)
Christian and Anna - Yeah, I'm a 50 Shades junkie. Don't judge me.
Jeremy and Dani - A Loving Scoundrel by Johanna Lindsey. Old school, I know but, Damn, I was in love with Jeremy. Until…
James and Georgina - Gentle Rogue. I used to love me some bodice rippin'. Both are part of Lindsey's Malory series.
Dare and Molly - When You Dare by Lori Foster. She's one of my favorite authors. Her "ships" are amazing and most of her books are filled with intrigue.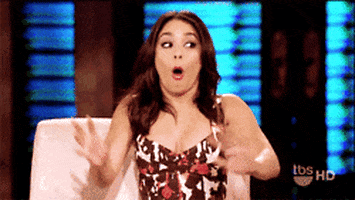 Okay, I'll add a sixth couple to my "top five"…
Kellen and Kiera
- The whole Thoughtless series, really. I don't usually care for love triangles but S. C. Stephens did a fantastic job with the reality of cheating. It's never one person's fault and it hurts a lot. They had to learn to trust each other and I'm a fan of that. There are a lot more that I could mention, but you get the gist. I could've added Sookie Stackhouse to the list, but she's kind of a slut and didn't stick with just one guy. Out of all her lover-boys, Eric Northman (the literary version, at least) is my favorite. He's just so … BAD.
Q. Is there anything in the works right now?
A. Yes, Jason's Princess will be available again in July, along with a brand new website. My publishing/marketing team is wonderful. I can't thank Blue Harvest Creative enough for their expertise, advocacy and support. I highly recommend them to independent authors. You can find them
here
: I also have a paranormal short story due out in October, but I can't really talk about it yet.
Q.What is the hardest thing about writing and what advice can you give to budding authors?
A. The business end is the hardest part for me. I would say that marketing/advertising, building your "platform", all of that is difficult. The market is saturated with wonderful writers and wonderful stories. Standing out in this crowd is hard to do, and making mistakes is inevitable. My advice is to learn from your mistakes quickly and move on. Don't let it keep you down. KEEP WRITING. It sounds cliché but it's the truth. If you want to be a writer, then you must write. Period. * #TRUTH *
Q. So you have written both Jason's Princess and Jarod's Heart. When can we expect your final novel in the series?
A. Josh's Challenge is currently in the works and slated for release in February/March of 2017. *YAY!* However, July (everything is happening in July it seems) I am re-releasing Jason's Princess: A King Brothers NOVEL. When I first started out I did everything on my own and I made lots and lots of mistakes. Jason and Julie needed the same royal treatment that Jarod's Heart received through the wonderful people at Blue Harvest Creative, and my editor. So, my first born is got a face-lift and had some wart-removal done. I'm so excited to re-introduce the King Family to everyone.
Q. Fun facts about yourself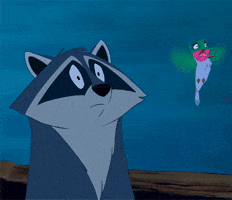 A. Hummingbirds, butterflies and dragonflies fascinate me. I think they were once mistaken for faeries. I recently dyed my hair pink and now I regret it. I'm a dog person but only because I'm allergic to cats. I love romance. I hate people who shame me for it. I believe that debating religion and/or politics are the best ways to ruin a potential friendship.
Q. For the King Brothers Series, would you ever make a spin-off on some characters to extend the story of this family?
A. Yes. I have outlines for Charlie's and Marguerite's stories after Josh's Challenge. They won't be a part of the trilogy, but will be considered "related" books. I don't have a time frame on those yet. My question to you is… who would you like to see have their own story? *Love this! I would have Charlie for sure! Spin-off's are my favourites!*
Q. What draws you to your characters in your novels?
A. Hmm. This is a hard question. I used to think that authors knew ahead of time who and what their characters were before they put them on paper. I have found that I can only give them a basic background. They tend to do what they want as soon as they leave my brain. It's the weirdest damn thing. For example, Marguerite (spoiler alert) was supposed to stay an antagonist to the very end of Jarod's Heart, but as I was writing her I began to understand her better. You'll read more about her in Josh's Challenge. I guess the answer to this question is that my characters draw me to themselves and not the other way around.
Q. Paperback, Hardcover, or E-Book?
A. Yes please. *Haha me too! Love all three!*
Q. If you could collaborate with any author, who would it be and why? A. Oh man, there are too many to name here. I would welcome the opportunity to work with any like-minded author. Last year, I collaborated with other
BHC Authors
for an anthology called A Winter's Romance. Chloe's Frost, a short story about an FBI agent searching for a pair of murderous identity thieves posing as yoga instructors in Alaska, is included in this anthology. Writing for anthologies is fun because they are focused around a central theme. A Winter's Romance's theme is just what it says in the title, romance in winter. The anthology gave every author in the book exposure to readers of all genres. By the way, the shorty I mentioned above is for another anthology.
Q. 3 words to describe yourself.
A. Still Finding Me *Perfect!*
That is all for my interview with Elise! I really hope you enjoyed it, and I am so happy to have had the opportunity to interview her! She is honestly so kind, and I am glad that I had received her novel! Personally, I have to say that not only her, but many other Indie authors are part of the reason why I do my blog! To find and share amazing authors and novels that people should read, along with discussing my love of reading! I do hope you check her out and her books! You can find Elise on:
So until the next time, Keep Reading!
Your Graduated Bookworm!! :)