Author: Kennedy Fox
Published: February 2022
Publisher: Kennedy Fox
Format: ARC E-Book
Pages: 252
Rating: 4.5/5
Summary:
What happens when you're on the run from your psycho ex-husband and your sexy younger boss goes into hiding with you to keep you safe? You slowly remember what it's like to fall in love and hope he feels it too.
The Heart of Us is an older woman/younger man age gap, close proximity standalone romance.
Review:
First I'd like to thanks Kennedy Fox for sending me a copy in exchange for an honest opinion!
Where do I even begin, honestly! I feel like The End of Us and The Heart of Us from this series are my favourite so far!
If you haven't read this series yet, you definitely need to! Although you can read each book as a standalone, for the best reading experience I would recommend starting at the beginning.
Easton and Tatum's story is a reverse age-gap romance and I am here for it! Tatum's ex is looking for her, and honestly after all she's been through.... her time with Easton at his family's beach house is exactly what she needed.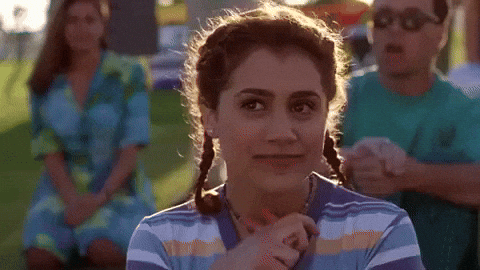 From the beginning of this story, it's a page turner. Apart from Tatum being on the run from her abusive ex, you see her grow from beginning to end. She learns so many new things, and above all... she finds herself again which was amazing! Easton treats her like royalty, but there is also so much you learn about Tatum and her past with her ex before she met Easton.
Not gonna lie, it's a slow burn. The connection these two have is strong, and even though they don't want to move further than boss/employee relationship... you know it's inevitable. And once it happens.... oh man, get yourself some water to cool you down!
Apart from Tatum's growth throughout the novel, you also see the family dynamic both from Easton's side and with Tatum's sister, which had me laughing out loud so many times! Easton I would say is one of the top book boyfriends. The reason for that is he is so kind, patient, and caring for everything that Tatum has experienced and doesn't rush into anything. Even though he is attracted to her, he didn't want it to be the first moment between them, and you really see how well he treats her. I loved it!
Overall, The Heart of Us is probably my favourite read from this series so far! It's fast paced, SUPER hot and steamy (Talk about that car scene!) but also has so much more than that. There's a pure connection between the two of them, growth for a woman who was treated like garbage before realizing she's worth so much more than that, and we can't forget the ever so cute sidekick George the
hamster!
That's all for my review, I hope you enjoyed it, and honestly go grab your copy today!
So until the next time, keep reading!
Your Graduated Bookworm!! :)