The Best of Us (Love in Isolation #2)

Author:
Kennedy Fox

Published:
December 2020

Publisher:
Kennedy Fox

Format:
ARC
E-Book

Pages:
282

Rating:
4/5

Summary:
What happens when the biggest blizzard of the year hits and you're trapped in a cabin with your best friend's brother? You take every opportunity to spend time together and make him fall in love with you.
The Best of Us is a best friend's brother, opposites attract, and snowed-in together standalone romance.
First, I'd like to thank Kennedy Fox for providing an ARC for an honest review!
If you love best friend's brother romances... then make sure you pick this one up too! The Best of Us follows Cami's brother Ryan, and her best friend Kendall in a snowed-in romance.
This story follows a more current timeline where the *panini* has ended but Ryan still deals with some PTSD since he's a doctor who has dealt with everything in the hospital where he works. Having this time where he's stuck in a cabin with his sisters best friend, might not have been his first choice... but I can assure you that changes!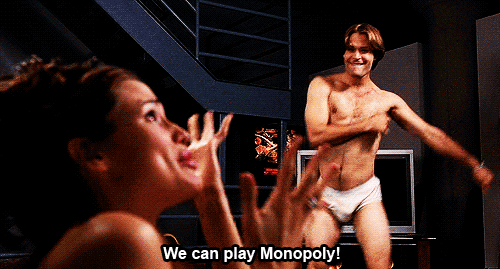 Throughout the novel, you get an insight to what their lives were like outside of the cabin, and how their superficial impressions change. There are some hilarious moments, including a Monopoly scene that will have you looking at this classic board game differently now!
And the steamy scenes....man oh man, Kennedy Fox knows how to keep you blushing with those scenes! Not to mention their banter! If you know me, I am a sucker for some witty banter! I was turning the pages, just devouring their story and waiting to see what would happen next.
Overall I really enjoyed The Best of Us! The development between Ryan and Kendall was amazing, their spicy scenes super hot! While this story revolves around our time of the *panini* I still believe this to be a great escape and for these enemies to become lovers while in isolation!

That's all for my review, I hope you enjoyed it! Be sure to grab yourself a copy and fall in love with Ryan and Kendall!
So until the next time, keep reading!
Your Graduated Bookworm!! :)