Claiming the Cowboy (Circle B Ranch #7)

Author:
Kennedy Fox
Published:
April 2022

Publisher:
Kennedy Fox
Format:
ARC/BETA E-Book

Pages:
262
Rating:
4.5/5

Summary:
Early morning feedings, barn clean up, and chasing goats are Knox Bishop's everyday routine. That changes when a bachelor auction brings him face to face with the world's most forbidden fruit—his twin brother's crush.

He shouldn't tempt her, but the way her body reacts to his makes it too damn easy.

Hadleigh has known the Bishop twins all her life and they've never crossed the lines. That is until she fools around with Knox and learns he has a piercing south of the border. A piercing she very much enjoys licking.

She knows his main hobby consists of random weekend hookups, but she can't get the taste of him off her mind.

Admitting what she feels wouldn't be so difficult if Kane Bishop hadn't just confessed his feelings for her too. Now she finds herself wedged between two brothers—one she could break and one who could break her.

**Claiming the Cowboy is a complete stand-alone and can be read without reading any of the other books or spin-off series, but if you prefer to read in order, start with Hitching the Cowboy as the characters and families do interconnect.**
Review:
First, I'd like to thank Kennedy Fox for having me beta read and review in exchange for an honest opinion! This is absolutely one of Kennedy Fox's SPICIEST books to date! It's hot, wild, and oh so sweet!
So as you read from the synopsis, this is a love triangle between twin Bishops from our beloved Circle B Ranch series. Kane and Knox Bishop are complete opposites, so it's only natural that Hadleigh is attracted to both for various reasons... but it's not enough when she's needing to choose one!
From the beginning, Knox is a known ladies man and I can see the way that Hadleigh has quickly acted on her feelings since knowing these men from their teenage years.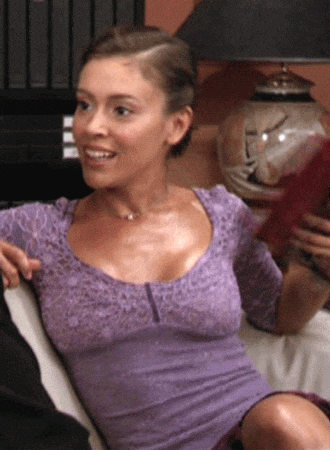 The push and pull between Knox and Hadleigh is intense, and at times I was definitely pulling on my hair, because damn aren't they just a bunch of teasers! Knox knows how to work you up, and leave you all hot and bothered before he walks away.
This is definitely a roller coaster ride of emotion! Watching Hadleigh have the constant fight trying to pick which brother she truly wants had me hooked from the start. Kane is such a gentleman, and you can see how much he truly cares for Hadleigh... even though he waited all these years before finally telling her how he felt.
Can we just take a second to discuss chapter 14?! If you haven't read this yet... trust me when I say you'll understand what I mean, mkay?! That was such a SPICY chapter, and not like any other Kennedy Fox book I've read before, but surprisingly SO GOOD! It caught me off guard in some moments, but DAYUMN was it ever hot! 🔥 🔥

Overall, I really enjoyed this story! It was such a page turner, with me on the edge of my seat wondering what was going to happen, and how Hadleigh was going to pick. Although you know she couldn't deny her feelings, it was a wild ride from start to end, and I really enjoyed their story! I also loved the way that Kennedy Fox wrote their epilogue to lead into the next book in the Circle B Ranch series!
That's all for my review! I hope you enjoyed it and be sure to grab Claiming the Cowboy to read! Personally I'd start from the beginning of this series to get the best reading experience overall!
So until next time, keep reading!
Your Graduated Bookworm!! :)