The Trouble With Hating You
Author: Sajni Patel
Publisher: Forever Romance
Published: May 2020
Format: Paperback
Pages: 384
Rating: 4.5/5
Summary:
Liya Thakkar is a successful biochemical engineer, takeout enthusiast, and happily single woman. The moment she realizes her parents' latest dinner party is a setup with the man they want her to marry, she's out the back door in a flash. Imagine her surprise when the same guy shows up at her office a week later -- the new lawyer hired to save her struggling company. What's not surprising: he's not too thrilled to see her either after that humiliating fiasco.
Jay Shah looks good on paper...and off. Especially if you like that whole gorgeous, charming lawyer-in-a-good-suit thing. He's also arrogant and infuriating. As their witty office banter turns into late night chats, Liya starts to think he might be the one man who truly accepts her. But falling for each other means exposing their painful pasts. Will Liya keep running, or will she finally give love a real chance?
Review
:
First, I would like to thank Forever Romance and Hachette Book Group Canada for sending me a copy in exchange for an honest review!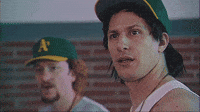 Alright, this is definitely a favourite of mine for 2020, and as much as I wanted to give it a 5 star, there was just one thing holding me back... steam factor! Personally for me, I could feel the connection between the two characters, but I was really hoping that there would be more of 🔥🔥🔥 to really push it that much farther. That being said, I SERIOUSLY enjoyed this book!!
This was such a roller coaster ride of emotion and there was a moment that I kind of expected, but totally threw me for a loop. The way Sajni Patel executed it had me like...OMG! It was like one of those eye opening moments, ripping off the band-aid and hoping you don't bleed all over the place, but so necessary to happen!
I do wish that you could have read more into Jay and his past and pain that he went through. Just a little more of his story would've been nice to read about.
The connection between Jay and Liya is so intense, there was no denying it. Even through her argumentative, independent, strong-willed personality... you can tell Liya is totally in love. You can tell she has this history that's preventing her from falling in love with a man, and you really see her grow more throughout the novel with that aspect of her life.
I really loved how their culture and background was viewed in different ways, because each person is different and view things differently, and it was just so nice to see that in here. I do love Jays family, and everything that came crashing down around them was insane, powerful and so emotional!
This was a page turner, and honestly I really want to read more from this world/group!
Overall this was a great read, and totally one of my 2020 favourite reads. Super quick, page turner of a book, so many emotions soaring through you as you're reading, and just amazing! The push and pull from Jay and Liya, witty banter, family... everything! This is a book you need to read!
That's all for my review, I hope you enjoyed it!
So until the next time, Keep Reading!
Your Graduated Bookworm!! :)