The Friend Zone (The Friend Zone #1)
Author: Abby Jimenez
Publisher: Forever Romance
Published: June 2019
Format: Paperback
Pages: 384
Rating: 3.5/5
Summary:
Kristen Petersen doesn't do drama, will fight to the death for her friends, and has no room in her life for guys who just don't get her. She's also keeping a big secret: facing a medically necessary procedure that will make it impossible for her to have children.
Planning her best friend's wedding is bittersweet for Kristen -- especially when she meets the best man, Josh Copeland. He's funny, sexy, never offended by her mile-wide streak of sarcasm, and always one chicken enchilada ahead of her hangry. Even her dog, Stuntman Mike, adores him. The only catch: Josh wants a big family someday. Kristen knows he'd be better off with someone else, but as their attraction grows, it's harder and harder to keep him at arm's length.
Review:
First, I would like to thank Forever Romance for sending me a copy in exchange for an honest review!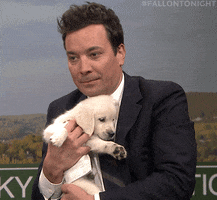 Alright, this was definitely a roller coaster ride of emotion, and honestly it left me feeling so many things!
Personally I didn't really love Kristen much because I felt like she just kept pushing the only good thing away from her. Josh was actually amazing throughout the novel, and I was rooting for him the whole time!
Can we take a second and appreciate Stuntman Mike? Like he is literally the best dog ever! Every moment with him, I just wanted to reach in and just
cuddle with him! Yes... I'm totally that person at the party who freaks out and chills with the dog instead of people.
I do like the fact that Abby Jimenez wrote about a woman facing real life issues. I loved that she didn't shy away from it, instead bringing this topic to the forefront.
So part of the reason why I rated it 3.5 is for one, I wasn't a huge fan of Kristen. I also felt like when you got to the middle of the book, it really slowed me down, and I just wasn't into it. I had to push through some moments which sucked.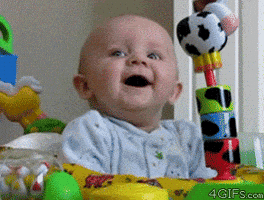 BUT THAT ENDING THOUGH?! And that curve-ball that was thrown from left field
that I didn't see coming?! Damn, that really dug in! I just wanted more of the "on the edge of my seat" kind of reading.
Overall this was definitely raw and emotional. There were moments that I really enjoyed, and of course the sassy banter, but I just felt like there were too many times a person can take of being pushed away before they stop coming back... you know?
Anyway, that's all for my review, I hope you enjoyed it. Honestly go check this one out, because you may have loved it more than I did!
So until the next time, Keep Reading!
Your Graduated Bookworm!! :)