More Than Us
Author: Ryan Jones
Publisher: Zenith Publishing
Published: August 2020
Format: ARC E-Book
Pages: 239
Rating: 4/5
Summary:
A single moment rewrites the path of Lora's life. One winter night, Lora and Harper's lives collide unexpectedly and a friendship is born. With their own difficult pasts, they plan to keep it that way: just friends. Until it becomes a little more and Harper decides that Lora deserves better. Five years later, they meet again, and over a cup of coffee, flames are relit.
A story of love, friendship, mental illness, and self-development, Lora and Harper go to show that people are more than their dark pasts and more than their darkest monsters. Life and all its turns are more than all of us
Review:
First, I would like to thank Zenith Publishing for sending me a copy in exchange for an honest review! I was super excited to be given a copy of More Than Us, not only because it's a super intense and heart warming read, but because I consider Ryan Jones a good friend of mine through the Bookstagram Community. This however does NOT change my review or thoughts.
Right from the beginning you dive into an intense story and definitely a touchy subject dealing with mental health, but I felt like Ryan Jones wrote a beautiful and heartbreaking truth at the same time.
So personally for me, I felt like the story should've been longer to help develop the characters and their story together so you could really FEEL their connection more than what it was. Like to feel so completely that I couldn't move on.
Other than that, I felt like the story definitely developed and you get more of an eye opening experience into people who deal with mental health. You get to see all sides, because truthfully, it's still a huge stigma that people just don't understand... and I feel like Ryan Jones did a great job opening that up more.
While reading Lora and Harper's lives, I found myself relating and connecting to them both at different moments and in different ways, and really was a strong pull for me. Apart from that, this was definitely a page turner that kept me wanting more. I seriously couldn't put it down!
But that moment? If you read this, you know the moment that my heart did not survive. I totally didn't expect it, but I wish you could feel more of what Lora was feeling, what was going through her mind... Like just drive the steak further in and twist it when you thought you were better.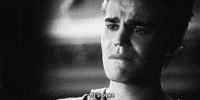 I feel like the relationship between Harper and Lora was great in many ways. First, you get into Harper and how Lora literally saved his life and what happens after that. Then you get Lora and how her life will never be the same after what she went through in her past as well as how her life dramatically collided into Harper's. It's crazy to believe that one day something different happens, it can change your life in more ways than you expected.
Overall this was a really great, yet heartbreaking story of two people who struggle and try to work so hard to overcome it. This is definitely a book for people to read and try to get even a sliver of an understanding into mental health, because it's real and it doesn't look the same on everyone.
That's all for my review, I hope you enjoyed it!
So until the next time, Keep Reading!
Your Graduated Bookworm!! :)