Filthy Little Pretties
Author: Trilina Pucci
Publisher: Trilina Pucci Books
Published: March 2020
Format: E-Book
Pages: 374
Rating: 4.5/5
Summary:
Donovan Kennedy is the girl dreams are made of.

Five years ago, she was our best friend.
Our moral compass.
The girl that held our hands everywhere we went.

The three of us were young. Innocent.
Nothing could touch us — not even heartache.

That was then.

Now she's back. All grown up.
With red lips and long legs — a challenge waiting to be accepted.
A prize that'll turn our world upside down.

We never expected to fall for the girl.

She became our sun.
Like all things that burn the brightest, we'll end in an explosion.

Brothers turned to enemies.
Friendships decimated.
Lies told.
Hearts torn apart.

Prep school's never been so scandalous.


This book is a menage romance, and a nontraditional love triangle written in dual POV. Materials are meant for 18+.
Review:
Okay so I know I read the synopsis before I dove into the book, but at the same time I was not expecting all that!!

Okay, right from the beginning you get into Grey's social standing and it's like you've been dropped into a Gossip Girl life in this book! The cliques, the lifestyle, the DRAMA! Honestly, I totally LOVED it!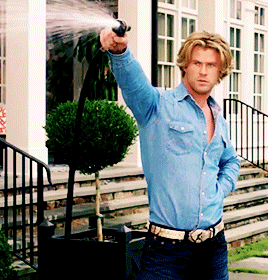 Just to get my reasons as to why this isn't a full 5 stars, I personally just wish that there was more of Donovan's backstory to push her to become stronger, as well as I wish that there was more of Grey's social status and taking exactly what he deserves. I felt like that part of their life was missing, and I really wished I could read more into that on top of all this.
But let's get back into how incredibly steamy this book got... I'm talking not even a water hose would help that thirst!
The entire time, this book was just a roller coaster ride for these characters, I could NOT put it down! The dynamic between the three of them is definitely nothing I've ever seen before, and I'll admit there were moments that I was like "ummm...." and then got right back into this intense three-way relationship. With Donovan, you see how she interacts with both boys that she's loved her entire life, and you can see the pull factor from both, even in it's non-traditional ways.
"You make me forget myself and dive head first into the worst kind of impulse."
I mean what else can I really say about this book?! Trilina Pucci seriously knocked this book off it's axis and kept me wanting more! This was a page turner (As best as a page turner is on an E-Book lol!) and I just got so engulfed into this story. The intensity, the drama, the romance and friendship... just everything!
Overall, this was great! I definitely recommend this to anyone who loves breaking outside the norm, maybe even a bit dark type of romance. I definitely wish there was more background to go off from, to get an even better understanding of the characters, but overall this was just a big pile of hotness! Even my notes constantly use the phrase "holy sh**!!" because it was just that! An intense ride from beginning to end!
That's all I've got for my review, and I seriously cannot wait to dive into the next book!
So until the next time, Keep Reading!
Your Graduated Bookworm!! :)