Clap When You Land
Author: Elizabeth Acevedo
Publisher: Harper Teen
Published: May 2020
Format: ARC Paperback
Pages: 432
Rating: 4/5
In a novel-in-verse that brims with grief and love, National Book Award-winning and New York Times bestselling author Elizabeth Acevedo writes about the devastation of loss, the difficulty of forgiveness, and the bittersweet bonds that shape our lives.
Camino Rios lives for the summers when her father visits her in the Dominican Republic. But this time, on the day when his plane is supposed to land, Camino arrives at the airport to see crowds of crying people…
In New York City, Yahaira Rios is called to the principal's office, where her mother is waiting to tell her that her father, her hero, has died in a plane crash.
Separated by distance—and Papi's secrets—the two girls are forced to face a new reality in which their father is dead and their lives are forever altered.
And then, when it seems like they've lost everything of their father, they learn of each other.
First, I want to thank the amazing people from HCC Frenzy for giving me an ARC copy in exchange for an honest review! Honestly I can't recall if this is the first book I've read in verse or not, but either way, I actually really love it and definitely want to pick up some more copies to read!
From the beginning you dive into these two teens who find out in the novel that their related after their father (who had been living two different lives) dies in a plane crash. One in New York and one in the Dominican
Republic, they both begin to communicate with one another which leads to Yahaira coming to the Dominican Republic to meet Camino.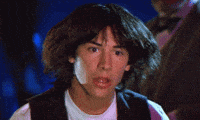 Personally I really wish that there was more time spent where both of the girls were together. I felt like there was this big lead up to them coming together, something dramatic happens and then it's resolved and done pretty quickly. Other than that, I really did like this book!
I really loved the writing style and how different yet the same these girls are. When you're reading each one's side in verse, you get to see how they both lived their lives so differently, but once they came together, they found themselves.
"This whole time she's swallowed her words like bitter pillsnot realizing they were slow-drip poison."
This quote here, I felt like it was pretty important in the book but also relatable to society and honestly I couldn't stop reading it over and over again...
For me,. I couldn't FULLY connect with the girls and their story, however I couldn't help but feel some way to their story. How crazy it was to be living a life without realizing that your father whom you loved and looked up to has been lying the entire time. Not knowing what's true anymore, or if the person you are is who you're meant to be...
Overall this was a really good book! I loved the writing style, both points of view for each girls and the interaction between the two of them. I just wished there was more time spent together in the novel for me.
That's all for my review, I hope you liked it! Be sure to grab yourself a copy and check it out!
So until the next time, Keep Reading!
Your Graduated Bookworm!! :)