This Is What It Feels Like
Author: Rebecca Barrow
Published: November 2018
Publisher: Harper Teen (HCC Frenzy)
Format: Paperback ARC
Pages: 400
Rating: 4/5
Summary:
It doesn't matter what the prize for the Sun City Originals contest is this year.
Who cares that's it's fifteen grand? Who cares about a gig opening for one of the greatest bands to ever play this town?
Not Dia, that's for sure. Because Dia knows that without a band, she hasn't got a shot at winning Sun City. Because ever since Hanna's drinking took over her life, Dia and Jules haven't been in it. And ever since Hanna left — well, there hasn't been a band.
It used to be the three of them, Dia, Jules, and Hanna, messing around and making music and planning for the future. But that was then, and this is now — and now means a baby, a failed relationship, a stint in rehab, all kinds of off beats that have interrupted the rhythm of their friendship. No contest can change that. Right?
But like the lyrics of a song you used to play on repeat, there's no forgetting a best friend. And for Dia, Jules, and Hanna, this impossible challenge — to ignore the past, in order to jumpstart the future — will only become possible if they finally make peace with the girls they once were, and the girls they are finally letting themselves be.
Rebecca Barrow's tender story of friendship, music, and ferocious love asks — what will you fight for, if not yourself?
Review:
First, I want to thank HCC Frenzy for sending me a copy in exchange for an honest review! This was definitely the kind of read that I think would be inspiring to young girls today!
First of all, hello diverse characters! Every girl in the novel had their own story to tell and boy were they all ever different, but that's one thing that I really enjoyed about the book. Every character had their own unique personality, it was easy to know which character you were reading.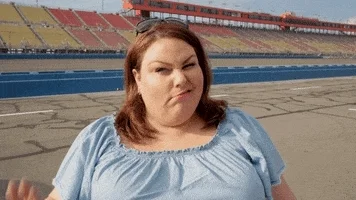 What seems to have gotten me the most was that I couldn't connect fully in third person POV and I felt like it was a pretty slow start to dive into all the "good stuff" if you know what I mean. There is also a point of view that you don't read much of, and I found myself wondering if they were even important with the story line.
I just felt like it those chapters were kind of placed there, and they didn't really add much to the story, I would easily have been fine if the author wrote a bit more detail in each girls' chapters to get more of an understanding that way.
Other than that, this was definitely a great read! Throughout the novel, you see the growth between each of the girls both together and individually. You see how their own lives have obstacles, and yet just when they thought it was all over, this begin to repair for an epic ending!
Can I also just take a second to talk about Hannah's mom? Like I understand how parents can be, but like DAMN WOMAN! Give your daughter a break! I felt like moments where I wanted to reach into the book and share her head a bit to make sure there was something in there!
I know we all mess up,
and Hannah definitely had the biggest issue between the three girls, but there has to be some sort of balance.
Helicopter
parents are not the kind I care for...
Overall, this was a really great read. The development between where the girls were in the beginning to how they got to the end was great! I don't want to spoil what happens with the contest, but it was my favourite part for sure! It was an inspiring and heart-warming book that would be a great read for anyone who loves music and books!
That's all for my review, I hope you enjoyed it, and be sure to follow along so you're in the loop with new reviews and blog posts!
So until the next time, Keep Reading!
Your Graduated Bookworm!! :)