Zapata (Border Series #1)
Author: Harper McDavid
Published: August 2019
Publisher: Soul Mate Publishing, LLC
Format: Paperback
Pages: 348
Rating: 3.5/5
Summary:
When engineer Avery McAndrews is offered the Zapata project, she readily accepts. Despite the fact the Texas border town has a dubious reputation, she's used to pushing past all kinds of stereotypes. The assignment is a career maker.
Avery's work is disrupted when a battle for control of the oil production facility puts her in the crossfire between warring drug cartels. All hope for a promotion is forgotten. Kidnapped and imprisoned in a Mexican brothel, Avery discovers that her captor, Javier Ramos, son of a cartel boss, is more than just a power-hungry drug lord. He's crazy.
As lead attorney for the Ramos Cartel, Alejandro DeLeon's unofficial responsibilities include managing Javier. Cartel operations are threatened by Javier's kidnapping of Avery, presenting a nearly impossible situation for Alejandro. But it is Javier's cruelty toward Avery, that leads Alejandro to risk everything to save her.
With Mexico's underworld at their heels, Avery and Alejandro run. Danger escalates in every new town as Javier offers a reward for her capture. Though for Avery, the greatest struggle is not the perilous escape, but trusting Alejandro, a man of many secrets…
Review:
First, I'd like to thank the awesome people over at TLC book tours for sending me a copy in exchange for an honest review.
So at first glance, this isn't something I normally read. And I don't mean by looking at the cover. You all know that I'm a pretty avid fan of romance, although I do tend to read other genres. It just takes a lot to really fall for a novel that is more in the action or fantasy genres. Needless to say I was pleasantly surprised while reading Zapata that I found myself wanting to read more.
From the beginning you get whisked into this world of Cartel crazy men, a woman who is just trying to do her job that is now also trying to stay alive. I found myself flipping page after page wanting to find out what was happening next and what the hell was Avery going to do. I swear it was like an episode of any type of crime/cartel/drug show you would watch!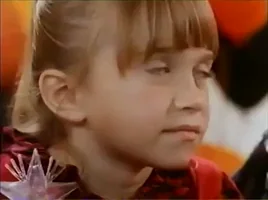 I will say for myself, the reason why I couldn't get it to a four star rating is because I found that the author (Who was writing in third person... but that doesn't matter to me) was frequently writing about Avery thinking about Stockholm syndrome and how she was falling for a man who was both her capture and saving grace. Honestly... I get it. But I felt like it was talked
about so much, like if it wasn't there I would miss this exact thing happening.
The dynamic between Avery and Alejandro is definitely something else. While in the beginning, you know that his fluent Spanish keeps Avery frustrated, hoping that he understands ANYTHING she's saying, there are many secrets that get uncovered throughout the novel that kind of surprise you. I will admit, there were also moments where I found myself cringing over Avery's actions. There's a specific moment in the novel where I kept shouting at the book "WHAT IS WRONG WITH YOU DON'T DO THAT!" But of course it's not like she can hear me...
Overall this was a good book. To say that I enjoyed a novel that wasn't based around a romance is (kinda) big, however this definitely had me curious to see what happened next! Of course t's pretty clear who I came to hate from the beginning of the novel, but I won't spoil anything for you with that! Personally, I just felt like there could have been more of a strong point to really heighten the reading experience between the characters and everything that Avery is going through. She's definitely a tough woman, and you really see her push through everything that's been thrown her way.
That's all for my review, I hope you liked it! Honestly, check this out if you're into action and crime books. You may enjoy it!
So until the next time, Keep Reading!
Your Graduated Bookworm!! :)