The Dating Game
Author: Kiley Roache
Published: March 2019
Publisher: Ink Yard Press
Format: ARC Paperback
Pages: 327
Rating: 4.5/5
Summary:
The Social Network gets a romantic twist in this fresh and engaging new read from the author of Frat Girl, Kiley Roache. Experience the whirlwind ups and downs of college life in this authentic and entertaining new novel!

When a notoriously difficult class for future entrepreneurs leads to three freshmen developing the next "it" app for dating on college campuses, all hell breaks loose…

Type A control freak Sara lives by her color-coordinated Post-it notes.

Rich boy Braden wants out from under his billionaire father's thumb.

Scholarship student Roberto can't afford for his grades to drop.

When the three are forced to work together in one of the university's most difficult classes, tension rises to the breaking point…until, shockingly, the silly dating app they create proves to be the most viable project in class. Late nights of app development, interest from investors and unexpected romance are woven into a true-to-life college drama that explores what it means to really connect online and IRL.
Review:
First, I'd like to thank Harper Collins Canada (HCC Frenzy) for sending me a copy in exchange for an honest review! I seriously enjoyed this book, and I don't think I could talk more about it while reading this!
Right from the beginning, you dive into these three very different characters, all who have their own back story that showcases how very different they are from one another. I loved how you get to read each character's point of view throughout the novel, and you get a glimpse of their home life.
I'm not even kidding you when I say that I seriously wanted to try and create some sort of billion dollar app after reading this... like is anyone down to start this, because this girl sure is! I loved how even if you weren't someone who knows about coding and websites, you feel like you've got a pretty good understanding of it all!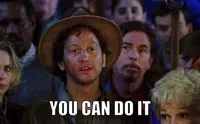 Man oh ma, right from the beginning, I absolutely HATE Braden. I don't use hate a lot of times when reviewing, but man this guy just doesn't GET IT! Okay, my romantic heart fell for him towards the middle of the novel, but even though I can see through his nonsense, you can't help but feel a little something for him, and there he goes and throws it all out the window and screws everything up again.
I loved how even though the aspect of these college students (Which anything in school can totally relate to) that you not only get a little bit of romance thrown into the mix, but you also see Sara, Braden and Roberto's personally lives get completely uprooted and changed as soon as this app gets launched. This book is totally written in our current society, and I don't think it could have been better portrayed when it comes to talking about dating apps and the not so secret truth behind it all.
This was definitely a fast paced book and there were moments I felt like Kiley Roache played more on the safe side, where I felt like they weren't totally in college.
Overall, this was a great read! I loved how current, relatable and entertaining this book was! It had my emotions moving literally everywhere, but also had me totally believing that I knew everything there is to know about creating apps. The determination and beliefs that is written between the words was amazing, and I definitely recommend picking it up!
That's all for my review bookworms, I hope you enjoyed it, and totally pick up a copy if you're into reading about dating apps in the fictional world!
So until the next time, Keep Reading!
Your Graduated Bookworm!! :)