In The Key Of Nira Ghani
Author: Natasha Deen
Publisher: Running Press Kids
Published: April 2019
Format: ARC Paperback
Pages: 304
Rating: 4/5
Summary:
Nira Ghani has always dreamed of becoming a musician. Her Guyanese parents, however, have big plans for her to become a scientist or doctor. Nira's grandmother and her best friend, Emily, are the only people who seem to truly understand her desire to establish an identity outside of the one imposed on Nira by her parents. When auditions for jazz band are announced, Nira realizes it's now or never to convince her parents that she deserves a chance to pursue her passion.
As if fighting with her parents weren't bad enough, Nira finds herself navigating a new friendship dynamic when her crush, Noah, and notorious mean-girl, McKenzie "Mac," take a sudden interest in her and Emily, inserting themselves into the fold. So, too, does Nira's much cooler (and very competitive) cousin Farah. Is she trying to wiggle her way into the new group to get closer to Noah? Is McKenzie trying to steal Emily's attention away from her? As Farah and Noah grow closer and Emily begins to pull away, Nira's trusted trumpet "George" remains her constant, offering her an escape from family and school drama.
But it isn't until Nira takes a step back that she realizes she's not the only one struggling to find her place in the world. As painful truths about her family are revealed, Nira learns to accept people for who they are and to open herself in ways she never thought possible.
A relatable and timely contemporary, coming-of age story, In the Key of Nira Ghani explores the social and cultural struggles of a teen in an immigrant household.
Review:
First, I'd like to thank Hachette Books Canada for sending me a copy in exchange for a review! Honestly, this book was so hilarious and light-hearted, I really was sucked in from the first page!
Right from the beginning you get drawn into Nira and her family and life. It's no secret that she comes from a family that's not the "ordinary" family you would normally see, however, she definitely tries to make it more of a normal life experience now that her family moved to Canada... Even if it doesn't always work out in her favour.
Throughout the book, you get more of an understanding of the secondary characters that are in Nira's life. While at the beginning, it's mostly about her and how her life "Totally sucks!" she begins to realize that there's so much more that could go wrong in her life. There are worse things in life than what she currently has.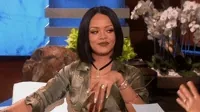 Taking a quick second, I totally love the fact that it was based in Canada, and although there were moments of what was discussed as racism over the way one of the characters spoke to Nira, I honestly couldn't help but laugh at all the humor that was within the novel! Whether you're an adult or a teen reading this, you'll honestly understand and appreciate the dialogue and relationship that goes on... and in some way or another totally relate to it!
Growing up, I could totally relate to Nira in some ways, because we all just want to fit in. We all want to be part of the "cool crowd" even if that's not who we are inside. We all want to look into the mirror and be happy with the clothes we have, even if what everyone else has seems to be even better. The relationship that she also has with her family--Especially her grandmother!-- you can relate to in any family. Although the amount of diversity that's within the novel is amazing, when you come down to it, anyone can relate to this book from something. I personally loved the fact that her story wasn't like the rest. It played on a diverse family, and definitely a unique one at that, and it was really enjoyable!
Personally for me, there was a little something that was lacking that I wish was in there. Maybe it's because I'm a huge romantic, and an adult that changes the way I see it, but I do wish that there was some more dramatic moments to heighten some scenes! Although there is a big part that's around music, I felt like there could have been more to it. I know a lot of it was with her family, but the bits of heart she had with her music really was special.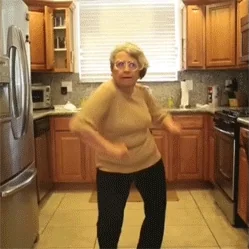 Let me take a second to talk about her Grandmother okay? The bond and witty banter between the grandmother and Nira is honestly something I had with my great-grandmother, and I LOVED IT! All the tea was like a cherry on top, because their dynamic was the best by far!
Overall, this was a pretty great read! I really loved the multitude of characters, backgrounds, and the fact that some of the characters straight up told Nira what's up. She really grew from the beginning to end, and I think this is definitely a book that's worth reading!
That's all for my review, I hope you enjoyed it, and honestly go check it out!
So until the next time, Keep Reading!
Your Graduated Bookworm!! :)