Pretty Young Things
Author: Ace Gray
Publisher: Ace Gray
Published: Jan 2019
Format: ARC E-Book
Pages: 313
Rating: 5/5
Summary:
Greed. Jealousy. Lust.
It all started with a bloody palm and a promise. Words beneath the moonlight that I thought would keep us together. Forever.
Deceit. Betrayal. Vengeance.
I didn't see it coming. I didn't think you had it in you. But what was supposed to bury me—break me—simply remade me as something new. Something hellbent on ruining you, my love.
Review:
First, I'd like to thank Ace Gray for sending me a copy in exchange for an honest review! Boy was this book something else! honestly, when I first saw the cover, I instantly thought it was solely a romance novel... but then I noticed multiple men in the background and after reading the synopsis, I definitely wasn't sure what I was in store for!
From the beginning of the novel to the very end, it's a roller coaster ride of emotion. Love, hate, greed, lust and so much more! It's intense, unforgiving, and all at the same time, you can't help but continue reading because there's so much happening it's utterly incredible!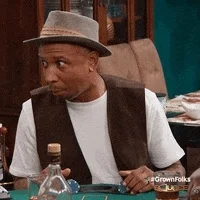 While you're reading this book, you dive into each character. They all get their
own chapters in the novel, so you really understand their thoughts, their actions and the suffering they go through. There were moments where I hated this one character, and then in a quick moment felt sorry for him. Ace Gray was able to write each of the characters their own chapters without there being any problems with the flow of the story which was awesome!
Now I'm not one who generally reads anything but romance... that's just me, and even though there's romance in this novel, it's definitely more based on what Danté is going through and how he finds a way to make things work out.
Honestly from the beginning, I'm pretty sure I was constantly saying to myself 'This is so F****ng Twisted!' every time there was some sort of twist or curve ball that came into the story line!
Don't even get me started on Diego, because he's a whole other piece that I would have to go through! Right from the beginning you get the sense that he's this sweet guy who fell in love with a girl... let me tell you firstly! YOU WATCH THE SILENT ONES!
"He made me feel like wishes came true even if my own wish was to be loved like this completely."
So to back on that quote there, you really get the love and adoration that Mercy and Danté have for one another before shit hits the fan. Mercy has gone through so much, and the pain and heartache she feels throughout the novel is so apparent you can't help but want to hug her.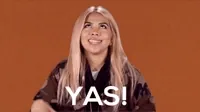 There's not much else I can say without spoiling it, and I'm not about to do that! It was such an incredible read that I couldn't put down at all! There were so many different characters you were reading throughout the novel, but it was so easy to stick to it all! I must say this so far is one of my favourites for 2019!
That's all for my review today, I really hope you enjoyed it, and trust me when I say you should definitely pick this up, because for the romantic or the thriller inside of you, you're gonna love it!
So until the next time, Keep Reading!
Your Graduated Bookworm!! :)