The Dark Between Stars
Author: Atticus
Published: September 2018
Publisher: Atria Books
Format: Paperback
Pages: 240
Rating: 5/5
Summary:
Atticus, has captured the hearts and minds of nearly 700k followers (including stars like Karlie Kloss, Emma Roberts, and Alicia Keys). In his second collection of poetry, The Dark Between Stars, he turns his attention to the dualities of our lived experiences—the inescapable connections between our highest highs and lowest lows. He captures the infectious energy of starting a relationship, the tumultuous realities of commitment, and the agonizing nostalgia of being alone again. While grappling with the question of how to live with purpose and find meaning in the journey, these poems offer both honest explorations of loneliness and our search for connection, as well as light-hearted, humorous observations. As Atticus writes poignantly about dancing, Paris, jazz clubs, sunsets, sharing a bottle of wine on the river, rainy days, creating, and destroying, he illustrates that we need moments of both beauty and pain—the darkness and the stars—to fully appreciate all that life and love have to offer.
Review:
I mean what can I really say about this book without throwing it at you and telling you just to read it? Or by quoting the entire book in this blog post? Seriously bookworms, I kid you not, this was definitely a powerful and eye opening book for myself! I have never found a book of poetry and gravitated towards the words so quick in my life. I couldn't put it down, devouring the entire book in one car drive home from Ikea...seriously!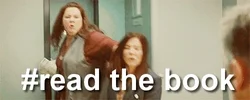 From the beginning, I was so captured by the words that Atticus wrote, and personally could feel a ton of connections! I probably should have picked up his first book (Which is now on my to do list!) because it's a new wave of poetry that's way more relatable to the everyday feelings we go through in life. It's a simpler type of style that anyone can understand in today's world and whether we've been in a relationship with a person, or just our relationships with family and friends, you're bound to connect to this in some way!
"I'm glad I found you because before you I never knew what to wish for."
What I really loved throughout the book was that there were some pictures and designs that went with the theme of it all. I personally could connect with pretty much everything in the book, and the more I read it, while my boyfriend drove us home, the more I realized that my life was like this book! Like the quote above in particular. We met when I was going through a lot of things, and like we do as a kid, blowing on our eyelashes for a prince to come and sweep us off our feet, I had mine sitting right beside me holding my hand on the way home. Of course while I'm reading all of the poetry, I couldn't help but glance over every now and then and wonder to myself how I got so damn lucky!
Of course there were some other amazing quotable moments (I mean the entire book is really quotable) that I think so many people can connect with...
"We all wear scars-find someone who makes yours feel beautiful."
"She was one of the rare ones, so effortlessly herself and the world loved her for it."
"The day I met you I began to forget a life without you."
"The doubters are just dreamers with a broken heart."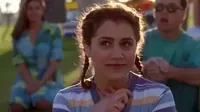 Overall this was an amazing and fast read. I know a lot of readers who enjoy poetry try to spread the readings out so it's not finished so fast, but I was just so engulfed in the words that he wrote, I couldn't stop. My heart was filling with everything inside the book and I don't think I've ever responded to a book of poetry like this...ever!
That's all for my review today, I know it seems like a short one, but really all I can say is just go get this book! You'll be glad you did it, and while you're there, be sure to tag me in the post and let me know what you thought of the book too! Now I'll be heading to the bookstore to grab more poetry like this to devour as well!
So until the next time, Keep Reading!
Your Graduated Bookworm!! :)