Keeping Him (Bishop Brothers #4)
Author: Kennedy Fox
Publisher: Kennedy Fox LLC
Published: September 2018
Format: ARC E-Book
Pages: 490
Rating: 5/5
Summary:
Jackson Bishop is your typical playboy.
Unpredictable, charming, and overly confident.
Growing up in Texas, the ranch life is all he's ever known. Horses and late night partying are his lifestyles, and all the local girls know it too. Riding lessons aren't the only things taught at the stables, and he makes sure clients never leave unsatisfied. Everyone knows Jackson's a wild card, but not everything is as it seems. He may be a womanizer on the surface, but he's hiding deep feelings about the one who's had his heart since he was a teen. Unfortunately, it's not as simple as roping her in and claiming her as his.
Kiera Young is well-known for her sassy nature and outgoing personality. Though she's one of the best horse trainers in the area, she's never been able to tame her best friend and the man she's secretly loved since she was fifteen—Jackson Bishop. She's waited years for him to confess his true feelings but as time goes on, she decides she's done waiting. Kiera finally meets a man who promises to give her the world, and when he pops the question, she says yes—knowing they're both ready to settle down and start a family.
Even if her heart beats for another man.
Jackson's certain he's lost Kiera for good and has no one to blame but himself. However, on the day of her wedding, he can't bring himself to watch the woman he loves walk down the aisle to someone else. Kiera's already having second thoughts and knows she can't get married without his support. It's not until she's at the altar that she realizes she can't let Jackson go and will do whatever it takes to keep him—even if it means running out on her own wedding.
Review: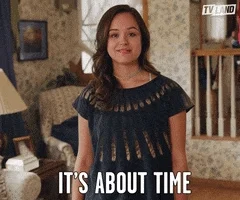 I want to thank the lovely ladies that is Kennedy Fox for sending me a copy in exchange for review, and I'm so incredibly sorry it took this damn long to get my review out! Believe it or not, I actually read this book pretty fast, because all I could think of is, IT'S ABOUT DAMN TIME!!
Waiting to read this story and having you all wait for my review I'm sure has been painful! But I wanted to form the right words other than Hot, forever, abs, wedding and gahh! But seriously this book was amazing and let me just start explaining why.
From the beginning all the way to the end, you are going through both Keira and Jackson's past, present, and thinking about the future. You see where their relationship started, and how much of a connection and deep long-standing relationship there is between the two let alone their entire family along with that! It's the kind of relationship that makes people sometimes wonder if you actually are together or are family, because everyone is so close to one another...and the Bishop family has the gene of making a lot of babies! *cough*Kennedy Fox baby fever* cough*
I ran out of how many times I must have been yelling at the characters in the book (Mainly Jackson) because it was like pulling teeth trying to get these two to just talk and tell the other that they have been in love with them forever! That of course didn't stop the amount of twists and turns that played into this novel as well!
"I would've died with my emotions trapped in my chest as long as you were happy."
That quote alone tells you how much of a roller coaster ride this novel was. The perfect ending to yet another amazing series between characters that pop out when you least expect it to characters that have been in the game for the long haul! You truly feel like you've become part of this story, knowing the history between everyone and how much they truly care for one another and going to the lengths that they do to protect them as well!
There were some really crazy moments that happened in the novel that really showcased Keira and Jackson in a different light, but you see how much they fight for what they want, even if it means destroying anything they've worked hard for, or losing something along the way. Not to mention the steaminess that had been dispersed throughout this novel to keep your thirst level above line until the next scene to refill it for you...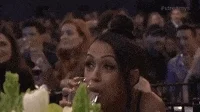 Okay, let me talk quick about something here....THAT FRIGGEN LETTER! Kennedy Fox why did you go and pull at every single heartstrings of mine with one single letter. Like this is something made for movies, because it pretty much laid out everything for the entire novel. The way that Keira reacted was PERFECT and had me on the edge of my seat the entire time!!
Of course there were a couple other quotable moments that I found to be so compelling, I couldn't stop reading the book!
"I've never wanted anything more with anyone because I knew I could never give myself to someone other than you."
"Did you really think I needed anything other than you? The fancy dates, flashy cars, and dinners-I never wanted any of that."
Honestly, there's not much else I could say about this novel! Overall, it was amazing! The push and pull between the two was compelling from beginning to end. You got to see more of a history from the two, and the lengths they went to, to get their true feelings out. I was able to connect to the characters, and of course thanks to the Facebook InstaFam group, I also have an unhealthy obsession with Thomas Rhett now....Thanks ladies...
That's all for my review today, I hope you liked it, and be sure to check out my other reviews from these ladies! Be sure you've subscribed to my email list to hear the news before anyone else!!
So until the next time, Keep Reading!
Your Graduated Bookworm Blogger!! :)