Welcome Back to another Empowered Wednesday Bookworms!! I really hope that you have been enjoying all of my features so far, and if you've missed one, head over to that page and check them all out! Be sure you're subscribed to my emailer list, so you can stay up to date on all things bookish, BEFORE anyone else! With that being said, let's get to it!
Q: Can you tell our readers about yourself and what you do?
A: I'm a twenty-nine year wife and old mother of two boys. I write new adult and contemporary romance. I live in Ontario, about an hour and forty-five minutes east of Toronto.
Q: How did you first get into writing and when did you decide to take the leap and go for it?
A: I've kept diaries all my life and I've always wanted to be a writer. When I was younger, I'd create "novels" out of lined paper tied together with pieces of wool or string, always with a pretty cover too. Usually, those stories were about best friends and their horses, but I've since moved on to familial drama and romance!
I also started blogging when I was sixteen years old, and I found it very therapeutic. Girl what is this blog you have and where can I find it?!
Q: Who or what inspired you to do what you are doing now?
A: After I started blogging, I made a lot of friends in the blogging community—including Elizabeth Barone. She encouraged me to start writing, and she encouraged me to publish my first novel.
Q: How would you describe your style with writing?
A: I have always been sensitive to other people's energies and emotions, so I love putting that into my work. A lot of my books are angsty, and the characters have a lot more to deal with than just their relationships. Familial drama is one of my favourite subjects.
Q: What would be your ideal working environment?
A: During the summer months? A laptop at the lake with a comfortable reclining
chair, headphones for music, and a glass of wine. During the winter; the sofa with a warm throw and a cup of tea.
I need some background noise, but I can work without it. It really depends on the scene, the mood, and how inspired I'm feeling.
Q: What is one thing you wish you knew starting out with writing or something you could have told your past self?
A: Don't rush things; take your time, make it perfect.
Q: What do you do in your spare time?
A: I hang out with my family, read, write, listen to music. We love going to the lake and camping.
Q: How do you motivate yourself to keep the novel going?
A: The stories keep flowing, so that keeps me motivated enough to continue. The reader's excitement also helps me stay on course, because I'm no longer just writing for myself. It's not just me invested in my characters.
Q: What do you find the most frustrating and/or challenging aspect of writing?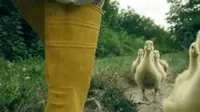 A: Mainly the publishing process. If you don't have all your ducks in a row, it can get hairy real quick! And I've never really managed to get any of my ducks in a row.
Q: How much time do you spend writing and is it a hobby or job?
A: I spend an awful lot of time writing, and I would say the effort I put forth is full-time. I write and do business stuff while the kids are at school, and sometimes in the evenings too, after they're asleep.
Q: What would be your go to meal, outing and Starbucks/Tim Horton's Drink
A: Starbucks: Vanilla bean frap and one of those sundried tomato and basil sandwiches.
Tim Hortons: Ice cap with extra cream and a cheddar bagel toasted with cream cheese, because most of TH's food sucks LOL
Q: Kiss, Kill and Marry:
(Uncle Jesse from Full House, Jake Ryan from Sixteen Candles, and Jess Mariano from Gilmore Girls)
A: Kiss Uncle Jesse, kill Jake Ryan, and Marry Jess Mariano.
Q: If you were stuck on an Island what would be the three things you would want with you?
A: A pen, a notebook, and a wireless radio.
Q: What sort of advice can you give to anyone out there that's thinking about starting a blog/novel/shop?
A: DO IT! Life's too short, so do the things you want to do. Want to write a book? Write it. Want to open a blog or shop? DO IT! Dreams that are worth having are worth chasing.
Here's Where You Can Find J.C. Hannigan!
That's all for this week's Empowered Wednesday's! I hope you enjoyed this new feature! Check back here next week where a brand new creator will be featured on the blog!!
So until the next time, Keep Reading!
Your Graduated Bookworm!! :)