Taming Him (Bishop Brothers #1)
Author: Kennedy Fox
Published: January 2018
Publisher: CreateSpace Independent Publishing
Format: Paperback ARC
Pages: 394
Rating: 5/5
Summary:
Alex Bishop is your typical cowboy.
Charming, sexy, and wears a panty-melting smirk.
Working on the ranch helped build his solid eight-pack and smoking body. He's every girl's wet fantasy, and he knows it too. Alex doesn't follow the rules of your typical playboy bachelor. After wining and dining his dates and giving them the best night of their lives, he always sends flowers and calls the next day—even if it's to say, let's just be friends. His mama taught him manners after all, and his Southern blood knows how to be a gentleman. Still, that isn't enough to tame the wildest of the Bishop brothers.
River Lancaster has finally met the man of her dreams. Too bad after six months of romantic bliss, she finds out he's married. With a broken heart and blind rage, she books herself a ticket to Key West, Florida. Tired of cheaters and liars, she's set on escaping to forget he ever existed. Who needs a man when there's an all-you-can-drink margarita bar, anyway? That's what she tells herself until she bumps into the right guy who can make all those bad memories disappear.
Even if it's only temporarily.
Two weeks on the beach is what they both need. No strings attached, no expectations, no broken hearts. Too bad the universe has other plans—one that'll change the entire course of their lives in just nine short months.
Review:
I want to hugely thank Kennedy Fox for sending me their book for a review! You both always make my days better, and getting to read Alex's story was a cherry on top!!
This story really gears you up for what the next set of books are about to bring in this series! All of them can be read as a standalone, however I HIGHLY recommend you read them in order to just take in the thrills and cliffhangers that each and everyone provides!
This was definitely a novel that is unlike any other (I mean I say that for probably every single book by Kennedy Fox, but whatever it's so true!) and you get a beautiful story of two people who take a chance on fun, yet fall in love in the process. I think what made it a great book was the fact that the first half was all hot, passion and sex, and then the second half of the book was more raw, pure and emotional. It really showcases how there can be many ways people fall in love whether it be physical to start or not, and you see that River and Alex really blossom as characters towards more of the second half, and I loved it!!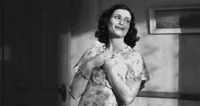 I love how even when the Checkmate duet series was all over, you still get some of those characters coming back into these novels. It really is like a giant-ass family that you feel you are a part of. Of course my fave, Benita makes her cameo with what now seems like an army! You essentially are getting updates on the characters you fell in love with when you started the other series (and if you haven't read those books yet, go check my reviews and please pick them up!!)
"You don't want to look back on your life when you're old like me and realize you didn't fight for love-real love-none of that made up stuff."
This story was really fact paced. It kept me on my toes and there were definitely tons of hilarious moments between the Bishop brothers as well as Mamma. The things that she says, and at the right time is just priceless!! Of course there were some other quotable moments from this book...when are there never?!
"River baby. I don't need easy. Hell, I want crazy and everything that it entails. As long as it's with you."
"Somehow, I roped the moon and got my girl."
"You've tamed me more than any woman ever could. You're the stars of my night, the love of my life, and the only person who has ever been able to steal my heart."
Okay, hello swoon! Honestly I don't even know what else to say. This book was completely full of high emotion from beginning to end. Of course leaving you with a cliffhanger because that's pretty typical with these ladies. I love and hate it at the same time only because they torture us with waiting for the next book!
Overall this was a great novel. The characters, from two different worlds have come together and start this whole new world it seems. (Did you just sing 'whole new world' in your head like I did?) It kept me wanting so much more, and never left me bored. Definitely recommend reading this!
That's all for my review of Taming Him, I hope you liked it, and be sure to check out more of their books as well as my Author Interview!
So until the next time, Keep Reading!
Your Graduated Bookworm!! :)