Welcome Bookworms to my very first Book Madness Competition! I am so excited to be part of this awesome event this year, and I hope you totally check out all the entries....and possibly vote (Although all the entries are amazing!)
So for this event, I have chosen one character that I've read and loved (Which is pretty hard to pick one anyway!) that will go up against many others! I am positive everyone will have something to say about each of the entries, because we all have out favourites, but that's the fun part about this!! It's all about getting book lovers to talk about their favourite characters and why! If I was able to have more than one person, I would definitely have a long ass list for you all!! So this year, I picked......
Book: It Ends With Us
By: Colleen Hoover
Now here is the reason why I picked Lily Bloom as my favourite character. If you haven't already checked out my review, I do have it up for you to see! To me, I want to see a character who is able to be vulnerable and yet have this inner power that they always had but never knew it was always there.
When you start reading the book, you see Lily as someone who may be more naive than you think, but as the novel progresses, she begins to "bloom" and grow into an adult who knows her own worth and what she deserves in life.
There is obviously a struggle and a few setbacks, but what does a person do when they are set back? They get back up, fight, and learn to move on, even if it's the hardest thing for them to do. Another reason why I loved Lily, is because I felt like there was a part of me with her. Not only did I feel like I was in the book as if I was her friend, but I also felt like there was a small part of me that was actually Lily. I found it easy to connect to moments, and I found that even at the rawest of times, and through my literally ugly crying, you see this light in her that never dies. No matter the odds!!
Lily is someone who is totally relatable, and even though it may not always be in the best of way, I found her to be more personable. She's someone you want to be friends with, and someone you always want to be around. I loved reading her story, and I loved seeing the strength within her really shine through towards the end. She just shows you that, yes people take a lot of blows, but it does come to an end.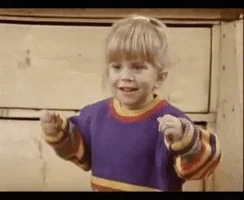 Alright now onto the good and exciting part about this Book Madness!! If you've never heard of it, no worries!! Basically what happens is it's set up like a basketball system where I will face off against other characters/bloggers. You will be able to pick 5 Characters per round and the best part is, after every round, you are entered to win a bunch of prizes, so voting every round is necessary if you want to win some AMAZING THINGS!!
First Round Closes on March 5th at 11:59pm Central Standard Time so be sure to get those votes in!! I'll be tweeting and Instagramming through the Madness, so be sure to check and follow me there for all updates on voting!!



I seriously thank you all for checking out my Character, and (possibly) voting, and coming along with this amazing ride!! Can't wait to see who the winner is, and all the conversations this will bring!! Don't forget to use the hashtag #BookMadness17 so I can see all your votes and opinions!!
So until the next time, Keep Reading!!
Your Graduated Bookworm!! :)