Vicious (Sinners of Saint #1)
Author: L. J. Shen
Published: December 2016
Publisher: L.J. Shen
Format: ARC E-Book
Pages: 328
Rating: 5/5
Summary:
Emilia
They say love and hate are the same feelings experienced under different circumstances, and it's true.
The man who comes to me in my dreams also haunts me in my nightmares.
He is a brilliant lawyer.
A skilled criminal.
A beautiful liar.
A bully and a savior, a monster and a lover.
Ten years ago, he made me run away from the small town where we lived. Now, he came for me in New York, and he isn't leaving until he takes me with him.
Vicious
She is a starving artist.
Pretty and evasive like cherry blossom.
Ten years ago, she barged into my life unannounced and turned everything upside down.
She paid the price.
Emilia LeBlanc is completely off-limits, my best friend's ex-girlfriend. The woman who knows my darkest secret, and the daughter of the cheap Help we hired to take care of our estate.
That should deter me from chasing her, but it doesn't.
So she hates me. Big fucking deal.
She better get used to me.
Review:
First I want to say a huge thank you to L.J. Shen and the amazing people who organized this blog tour! Thanks for the ARC in exchange for an honest review, and I'm so happy to share this with you!
WOW!! Honestly, that's probably all I can say that makes so much sense, but I'm going to tell you so much more than that! This book, I literally read in two days, was so amazingly powerful, raw, emotional, and gave you so many feels you probably don't even know how to handle it! I seriously COULD NOT EVEN with this book, and I can't wait for book two to come out!!
So right from the beginning, you get dual point of view, and it goes back between ten years in the past and the present. I loved how every time that you went into the past, you uncovered more and more about these two characters, I couldn't get enough! There was something about it all that left me wanting more by the end, in a very good way!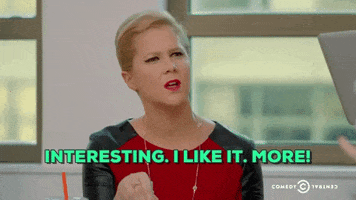 So I need to get this little elephant out of the room right now and talk about Vicious. He is one giant ass throughout the novel! Honestly, I was split between loving him and their story and at the same time, I was hating him for everything that he had gone through, had done, and continues to do! I don't know how it was possible but L.J. Shen made me hate this character for a good portion of the novel. I felt like I was Emilia and honestly couldn't stand him at times over how he just is!
And that's where she hooks you!
By that hatred, you begin to uncover more of his story, and I slowly found myself changing the way I viewed him and began to love their development! He somehow showed all his flaws and backstory, and I was so touched and saddened by what happened, I couldn't feel that hatred anymore. It's definitely not ordinary, but somehow it was achieved!
Moving on, let's get real here...there was plenty of *steamy* scenes that really could make a face go red! I would not recommend reading this in public, because she leaves nothing to the imagination, yet I couldn't stop reading!! This was so fast paced (haha get it!) that I was so engulfed in their story, waiting to see where it would lead!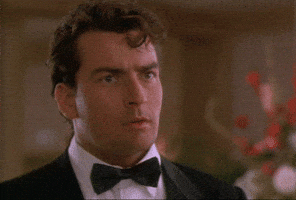 Okay, so for me Emilia honestly is the kind of girl that inspires everyone. Of course she had her own downfalls, but she really grows and shows how she can handle herself, even when she may not want to in her heart. Reading about her past, and the things that she went through made me so emotional.
THE FEELS ARE REAL FOLKS!! When I say that you'll catch them, you really will. If it's not the amazing badass sister that Emilia has (who by the way has so many one liners, I couldn't help but laugh out loud) to the push and pull between these two, and even going one further to past relationships, it was a roller coaster ride!
"And the real thing is not only beautiful. It is also ugly. I want your truth."
One thing that really caught me and made me appreciate it more was the fact that even with all the history, and clearly the sexual tension, it was not instant love like most. It was raw, it was strong, it was a back and forth relationship. This entire novel was so addictively twisted in many ways, yet it gives you so much and wanting more for these two. You see their struggles, their bond, their hatred that clearly expands.
One thing about the past was that, among getting more information about how things came about, and how crazy it was, you also see another side that was definitely a unique way of showcasing how personal they could really get with one another!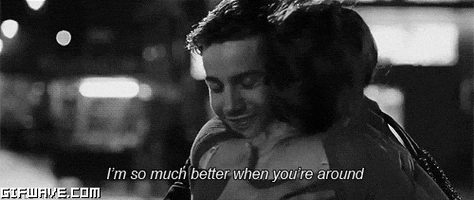 So of course there were many quotable moments in this novel, but I've got a few that stood out for me!
"But this time, I was going to be the one to leave on my own terms, not his."
"Instead, I'll ask that you think about what you, Emilia, consider justice. Because I know you're good and I know I'm bad, but at the end of the day, I suspect we have the exact same moral code."
But I managed to crawl under his skin."
There's not much more to say about this book without giving it all away, but it seriously had a pull on me. Their relationship isn't a normal one, and I think that's why I was so attracted and addicted to reading it so fast! The ups and downs will make you feel the same, and once you get to the ending, not only is it bittersweet, but it's such a great way to finish it out with another bang.
Overall I loved this book! It was unusually attractive, it clung to the feels, and it left you drained from all the fuel they had for one another. It was such a roller coaster ride, so I definitely recommend buckling in, because it's intense! Very raw, very powerful, and very much something needed for your TBR.
That's all for my review of Vicious, I hope you liked it, and honestly, go check it out! Of course it's intended for older audiences, but man was it something else!
So until the next time, Keep Reading!
Your Graduated Bookworm!! :)