Dirty Dealers
Author: Tia Louise
Publisher: TLM Productions LLC
Published: January 2017
Format: ARC E-Book
Pages: 315
Rating: 4.5/5
Summary:
My job is to protect.
I'm the best, the king's elite.
She's the only thing strong enough to make me look away.
Logan Hunt is a guard. He's constantly aware of his surroundings; he searches and rescues. He'll take a bullet.
His new assignment is to protect the queen regent, keep his eyes on her at all times. He's more than up to the task…
Until a face from his past returns, and the one mission he's sworn to complete becomes his biggest liability.
DIRTY DEALERS is an all-new stand-alone CONTEMPORARY ROMANTIC SUSPENSE coming Jan 24, 2017. It features secrets, lies, double-crosses, angst, a touch of darkness, and panty-melting sexytimes.
Review:
First, I want to say a big thanks to Tia Louise for sending me an ARC in exchange for an honest opinion. So, although this is a standalone novel, it does come from the first duet that was previously written. And what I mean by that, is it's based off a character that was created in the Dirty Players Duet which I loved!! This now follows a certain man that I'm sure everyone has been waiting for!! And honestly, it was AMAZING!!
First, I'm sure you're wondering why I don't have it at a five star since I just said it was amazing, and let me tell you why. Personally (although I loved the story) I felt like it was a little slow to start in some aspects, and I also felt like there could have been just one more thing to make it even better. (just more of everything? Action, romance, etc.)
It does go straight into the story, and honestly it just keeps going! There was a moment where I thought to myself, "I'm only halfway through and it looks like it's all been situated, how could it have more?" AND IT DID! I was honestly so shocked with the things that had come about, and the ways that Logan has to deal with it all was so crazy but powerful!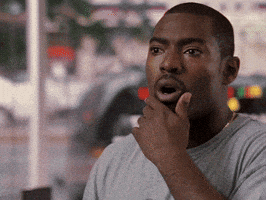 While reading this book from beginning to end, not only do you know exactly what's going on, on other sides of perspectives, but I felt like I was a fly on the wall, or as if I was watching TV and knew what was happening, and yelling at the characters not to do things, and yet had to see it be played out anyway!
I could honestly feel so much happening to these characters, and there were moments where I physically felt the pain they were in. Clearly their history is complicated, but when you find out more from both (one more than the other) you really see how difficult it is for the both of them to have to do things they most definitely didn't want to do!
So, although this is mostly in the persepctive of Logan, and the summary is all about his life, you really see the female protagonist grow from the start to the end. You see all she has come from, and what she is exactly willing to do, even if it risks so much more of her own life. She was totally badass, even though I had mixed emotions at first, bu you really see her story grow and her prevail to her own!!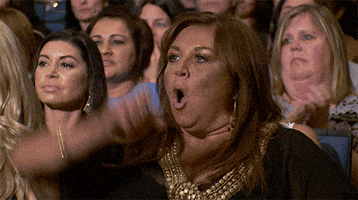 LOGAN HUNT. That's really all I can say considering the man clearly has a lot going on! I mean, who doesn't like a man in a uniform?! The way he brings himself about, shows so many different sides to him! There's a scene where he is talking to one of the characters in the Dirty Dealers duet, and I honestly felt so much going for him, and it was so sad, yet so strong!
"Perhaps we try to recapture those moments with different humans who remind us of the ones we shared those times with."
This was definitely a roller coaster ride! It was so action packed, and kept me on my toes! Although I said at the beginning that it was a little slow at first, it honestly just picked up speed and went full throttle to the end! So much happening at once, I maybe couldn't catch up for a quick second! Now I normally don't say I have a hate for certain characters, evil or good, but let me tell you my hate radar was on high alert for a specific person, and reading more about him and the way things uncovered were just insane, intense, and absolutely amazing!!
So there was another scene which I can't fully explain, because spoilers, but I have to try to explain the feeling. It was probably one of the highest moments in the novel, so much is happening, it's almost the very end, and one, two, three, you think it's all over...but it's not. The moment Kass (Female POV) felt it all over, I felt it too. I can't describe the feeling, but I definitely felt like a huge weight went on my shoulders, and I had a frog in my throat because I couldn't imagine what (may or may not) have happened ;)
So a couple quotes that caught me, really talk about the relationship and their story...
"I'm sure you never been attracted to a bookworm before."
"So much warmth and safety is in his beautiful voice. I know I can tell him everything, even my darkest truths."
"He's home I've longed for, he's my euphoric desire, and he's my enduring future."
I totally loved that Tia Louise was able to create a character that was a bookworm, and what she's gone through really made me think about what it would be like for a bookworm to go through ALL of this. (I mean not just a bookworm, but I love that it's there)
Overall this book was packed with so much! It was so fast paced, I literally sped through it over the weekend, and I just couldn't get enough! Although there was a little bit of slow, I found it to be such a high! Definitely what I needed after reading about the Prince's... It was all just so enticing, and I loved it!
That's all for my review for you today! I hope you enjoyed it and I am seriously urging you to go and read this book! If you haven't read the Dirty Players yet, I suggest start there, because it may make a little more sense once you get here.
So until the next time, Keep Reading!
Your Graduated Bookworm!! :)