The Midnight Hour (The Violet Hour #0.5)
Author: Andrea. L. Wells
Publisher: Createspace Independent Publishing
Published: November 2015
Format: Paperback
Pages: 101
Rating: 5/5
Review:
The only true destiny is love.
And love is not always about happy endings.
Michelle Keller-Jarvis doesn't know it yet, but she's going to die.
Beautiful, rich and an immortal werewolf, no one suspects how ready she is to risk everything to keep her daughter, Logan, safe from Xavier's royal clutches.
A prequel to The Violet Hour, this novella offers readers a chance to hear Michelle's story of a plan eleven years in the making gone horribly wrong.
When destiny makes its demands, sometimes the strongest don't survive.
Review:
I received this book from Andrea. L. Wells in exchange for an honest review, and wow I am so silly! So I already Reviewed Book 1: The Violet Hour before reading this novella (which is the prequel) and it is safe to say that SO MUCH happened in this book that explains some of my dislikes from my review of the other book! Also, this review will be a lot shorter, due to the fact that is is a prequel.
I will most definitely be re-reading The Violet Hour and will make any updates, because after reading this, more of it made sense, and could possibly change my rating. #brainfart
So this is the story of what happens with Michelle Keller that you don't really read about until closer to the end of The Violet Hour. Right from the beginning there was no room for dead space, and Andrea did an amazing job by filling it all in! I was honestly on the edge of my seat and could feel myself almost out of breath as if I was in the story and panicking alongside with Michelle! I could feel the rush and tension, and it really didn't take long for that!
Within the story you get a brief connection with Michelle and Kevin (Logan's dad) and you can really feel the love between them, even though there are so many different road blocks between them.
"This is the time, that chapter in your life, when you find out who you are."
Throughout the story as well, you understand more of their background and how things came about that you wouldn't fully get in The Violet Hour until closer to the end as well.
Personally I feel like you could totally read Book 1 without reading the prequel, however if you want to understand it a bit better, then I would suggest reading it first...unlike me who just clearly doesn't know how to count properly... *Sigh*
Overall I LOVED this prequel! I don't really read too many novellas or shortened versions, but this really hit it right! It was packed with anticipation, heartbreak, heart-pounding fear, leaving you on the edge of your seat! It was a short read, but it really packed a punch!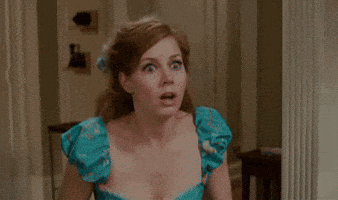 That's all for my review today! I hope you enjoyed it! I definitely recommend reading this series, and I myself cannot wait for Book 2 to come out!!
So until the next time, Keep Reading!
Your Graduated Bookworm!! :)