Welcome Bookworms!! So today is a pretty amazing day! As I'm sure you have guessed, this is my One Year Blogaversary for me! One whole year of blogging. One whole year of Bookstagramming as well! One whole year of finding new friends (Not followers) who share a love for reading like I do! A Year ago today, I spent the night before (Late at night) going through name after name, trying to figure out what sounded like a good name. With the help of an amazing, book-loving friend of mine, I came up with a name that I figured suited everyone. The Graduated Bookworm.
Some of you probably don't know the real meaning, so here I go explaining it fairly brief! The name of my blog comes from the fact that we all graduate from different aspects of life. Whether we graduate from work, life, school, and much more, we are graduating and learning so much along the way. When we read a book, no matter the age range, we tend to find little bits of ourselves within them, and we tend to take on the life of the book.
So before I get to the Giveaway, I do want to answer some questions that I have been sent by some of you!
Q. What made you get into book reviewing?
A. You know, I was reading a book one day that I had one off of Goodreads, and I really loved it, but not many of my own friends enjoyed reading as much as I do. I wanted to share my love of reading and help showcase authors that I believe should be more known. By talking about books here on my blog as well as on Instagram, I was able to connect with so many people!
Q. What is a not so known book you think everyone should read?
A. That's really tough. You know, I would have to say The Songbird Series by
+Melissa Pearl
or Jarod's Heart by
+Elise Manion
Oh! Also In The After by Elisa Dane. They all deal with different aspects of life, but all have amazing story lines
!
Q. What's the toughest part about being a book reviewer and what advice would you give to one who's reviewing their first book?
A. Ouu! Great question! I would say that the toughest part with Book Reviewing would be that I have more books to read and very little time to actually read my books. Life sure gets in the way, so when I am reviewing (especially for authors) I try my best to get books read as fast as I can. My advice kind of goes with the rest of this question. Personally, take your time reading. I've been rushed to review books for authors, and honestly, it sometimes makes me not enjoy the book as much, because I'm just reading it to write a review. So take your time with it, keep a notebook with you to jot down notes while you're reading, because when you go back, you'll remember what you are feeling at that moment. I find it makes writing your reviews much easier that way.
Q. What authors have you met before and which would you like to meet? How did you get the opportunity to meet them?
A. I have personally met Veronica Roth and Tahereh Mafi (at the same time) at a book signing in October 2 years ago. I had finished my classes for the day, and rushed over to grab a wristband from +Indigo | Chapters then rushed to go to my part-time job for a few hours, then rushed on back to the bookstore with my books to meet the authors. Both are incredibly funny and so sweet! They really had conversations with you (although brief because there were over a couple hundred people). If I could personally meet Colleen Hoover, I would say that my wishes would make me the happiest bookworm in the world! She is honestly
such an inspiration to me! If someone could make that happen, I'm sure I would be a blubbering mess with a red-as-a-tomato face, but I would be so incredibly happy!!
Q. What's your favourite thing about Bookstagram?
A. I would have to say my favourite thing about bookstagram is being able to talk to so many of you who enjoy similar books as I do. I always post a question at the end of my posts, and I love those who comment back! It's like I get to meet each and every one of you! Also, who doesn't want to look at beautiful photos?
Q. Which Book do you recommend to everyone you meet?
Who is your favourite character?
This kind of goes with the last question. Hands down to this day, I would recommend first It Ends With Us by
Colleen Hoover. My favourite character would be Lily as well. She is so incredibly strong, and I admire that. I felt like I became her while reading this story, and I was totally sucked into it from the beginning to end! Your sure make it difficult to find just one favourite character, but I would have to say it's her!
Q. Where is your favourite reading spot?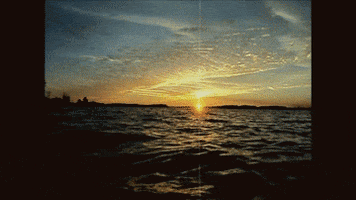 A. I don't really have a favourite reading spot I can go to per-se. I normally read in my room with a lovely candle burning, and my cat lying by my feet. Where I would totally LOVE to be, would be in a hammock or in a lounge chair by a dock at a cottage, enjoying a great read. Somewhere that I can go to, where I can escape and hide away to read somewhere peaceful. I have found a couple places that do such, although they are fairly far away...
Q. Do you prefer coffee, tea, or hot chocolate in your mug?
A. For the longest time, I hated coffee. The scent was nice, but the taste, just wasn't my thing. I will ALWAYS take a cup of hot chocolate (because who doesn't love that?) but I enjoy a nice cup of coffee as well. Actually try doing half hot chocolate and half coffee...Great mix! :)
Q. Do you get paid for blogging/reviewing?
A. No. I don't. I've been told by many people that I need to be getting paid to talk about products, and talk about books. Honestly I am spending a majority of my free time either reading, writing reviews, taking photos, Snapchatting, bookstagramming, and going on twitter and Facebook for my blog. It is more of my life than I ever thought possible and I do love it! If I could get paid for what I love, that would be awesome, but at the same time, when I review books, I take my time, or it takes me a little longer. If I were getting paid, I would fear that for one, people wouldn't believe my reviews to be honest (even though they will always be honest) and two, that I would be crunched for time with all my posts that I would fall out of love with my work. Yes I hope for my brand to boom and get better over time, but I also don't know if getting paid would make me love it further on. Who knows!
Alright, now for the moment you have been waiting for!! It's Giveaway Time!! So I have four...that's right FOUR prizes! For a better chance to win, I have given a lot of ways to get entries! Know you do not have to do all of them.
As you can see below, I am giving away quite a bit. Which is why I am also giving you extra ways to get more entries! I know it may seem like a lot, but to me it feels like Christmas, and I love to give back and share some book love with you all! Thank you again for all of the questions! I loved doing them! So with that being said, May the odds be ever in your favour!!
a Rafflecopter giveaway
Until the next time, Keep Reading!
Your Graduated Bookworm!! :)