Be My Temptation (The Crawford Brothers #2)
Author: Rachel Brookes
Published: June 2015
Publisher: Smashwords
Format: E-Book
Pages: 359
Rating: 5/5
Summary:
One night connected them.
One decision separated them.
One craving tempted them.
Ashlyn Hart was done with men, or at least those outside of her books. After stupidly falling for the charms of her cheating ex and having her heart broken yet again, she decided to create a new life. One that involved a career change, a new wardrobe, and the possibility of moving abroad. There was just one hurdle: the confident, stubborn and insanely-tempting Josh Crawford.
Josh Crawford hid behind the cliché bachelor lifestyle and a never-ending parade of women. He knew the game and played it well, but the night he tasted perfection four years ago never left him. Back then, he made a spur of the moment decision, one that he has battled with ever since. But beneath the playboy façade was a yearning that wouldn't dissapear. A craving for the only woman who could bring him to his knees: Ashlyn Hart.
Two weeks changes everything.
One night unravels the deepest of desires.
A simple taste unleashes memories that can't be tamed.
When the girl who dreams of a happily ever after collides with the guy who lives the ultimate cliffhanger, what ending awaits them? Will fear overshadow love? Will the past play hindrance to the future, or will temptation conquer it all?
Review:
FANGIRL OVERLOAD!!! Seriously, I don't know how I am going to function for the rest of the day knowing that I finished one of the best novels I have read this year. Once again, Rachel Brookes has created a life between two characters that have done and gone through things in their past, that have affected their future. It does contain mature subject matter, so I only recommend this for anyone 18+. Thank you to Rachel for sending me this book for an honest review! I absolutely loved it!! There was so much packed into something that was so short, I couldn't get enough, and I am now stuck in a huge book hangover, I may have to take a quick stop to the good old bookstore for some hangover assistance!
Let me start off by saying that if my ratings went past 5 stars, it would be way beyond that ranking. This book has so many ups and downs like the first novel in the series, but it so completely different, that it made you appreciate it that much more. The dedication page got me again, so I immediately knew that this would be one that I couldn't and wouldn't want to put down. (Sorry school... #sorrynotsorry) Rachel writes in her dedication page:
"To those who question their worth. You are worth the world and so much more." <3
So from the beginning, you get an understanding of who Josh and Ashlyn are, mainly from Be My December. This story jumps right into a friendship between two people who shared something so huge years ago. It was something that turned both of their views on the world, life, love, and each other. I love how Ashlyn and Josh both say whatever is on their mind, and that they basically take control whenever needed. Ashlyn is a total sassy-pants, and I love it!!
Another reason why I was so quickly drawn to Ashlyn, was the fact that she is a total bookworm, and there is even talk about book boyfriends! (THANK YOU RACHEL!!) I love the fact that Ashlyn's character was made into someone who not only had beauty, but brains, and someone who would much rather sit at home, eating Pad Thai and cuddle with her Kindle reading about the next book boyfriend.
You could tell throughout the story that there is so much chemistry between Josh and Ashlyn. There were times where I was just yelling (more in my head than out loud) that they need to be together, and they just need to confess it!! The tension could be cut with a knife over the fact that I could tell they are meant to be together...but of course in comes Lachlan with his stupid possessiveness, thinking he owns her like an object. UMM....NO! Josh's protectiveness over both Eden and Ashlyn is amazing, but when it gets to just the two of them, it is so raw and strong, and you can tell that Josh has been holding in his past for far too long. Knowing what happened all those years ago, from both perspectives, gives you a truly amazing love and found knowledge as to why it was made this way. You see another side to both, and it's truly something you feel!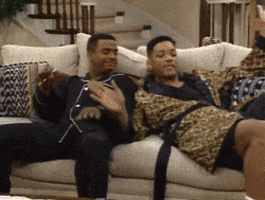 Of course throughout the novel, there were other characters that shined through, and I really hope that I get to see more of them soon! I just can't get enough of the Crawford Brothers!! *Swooning* You know when they say mama knows best? Well clearly there is nothing covering the eyes of Mama Crawford! She knows the truth and sees what is underneath the layers of her boys. (as well as the girls who she already knows as family)
Alright, so apart from the dedication page, of course there were a lot of quotable moments, however these two really shined for me:
"He was a cliffhanger and I was a happily-ever-after."
"Our love had created life, and our obstacles had shown us a path to a future neither of us could have imagined."
From the beginning to the end, you see Ashlyn a lot more for who she is, and what she wants out of life. I found that her journey was not a smooth sailing one, and there was a lot of heartache. Josh is someone that gets what he wants; of course being a cliché of a bachelor, living the lifestyle that most probably envy. However, you get to see more of a side you never thought. You read his perspective and you get a better understanding of who he is and why he does the things he does. Not to mention how hot Rachel Brookes makes him! haha!! There was so much love that at times I didn't know if I would be able to finish it, because I could feel it all!
THE FEELS ARE REAL PEOPLE!! I hate that I'm using all caps, but you seriously don't know what you're missing! I felt everything from beginning to end, and as soon as it was over, I found myself clutching my chest as if all the air escaped. It was raw, it was real, it was palpable, and it was an undying love that I'm so glad to have read!
There were definitely a fair share of hot and steamy scenes, mixed with so much love throughout, I found myself blushing on the bus, and constantly smiling. I'm pretty sure that I was getting looks from the people on the bus, but I was so captured by it all, that I seriously couldn't put it down!!
Okay! Well played Rachel! Honestly with all of the twists and turns, I got caught up to expect the unexpected, but I never expected what would happen towards the end. Literally within five chapters there was not only one but TWO TWISTS!!! How can a girl recover from all the destruction of twists, I'll never know. The fact that I have to function for the rest of the day may be hard due to all the feels! Ugly crying, heartache, heartbreak, love, raw emotion, and so much more have been written in this book and I seriously wish that it was turned into a movie!!
Overall (if you couldn't guess) I absolutely LOVED this book. The Crawford Brothers now have a place in my bookish heart and are the top ranked characters/book boyfriends for me for 2016! The writing style was amazing, the characters were flawed, which made them more real to me, and I just couldn't put down their story. I felt as if all of the characters had become real in my life, I found myself constantly talking about them to my friends (Who have now been reading these two books--You're Welcome!!) I need more, and I want more from them, I sure hope Rachel Brookes has more in store!! The ending was absolutely amazing and overall was an outstanding book. I thank you so much Rachel for sending me to read these, because your writing has become one of my favourites overall!!
That is all for my review of Be My Temptation by Rachel Brookes. I really hope you enjoyed it, and I am so urging you to pick up a copy of the Crawford brothers! You will not be disappointed!!
So until the next time! Keep Reading!!
Your Graduated Bookworm!! :)