The Truth About Magic
Author: Atticus
Publisher: St. Martin's Griffin
Published: September 2019
Format: Paperback
Pages: 256
Rating: 4/5
Summary:
From the internationally bestselling author of The Dark Between Stars and Love Her Wild, Instagram sensation Atticus returns with another romantic and deeply moving collection.
The Truth About Magic builds on the pains and joys of romance explored in Love Her Wild and the New York Times bestseller, The Dark Between Stars—heartbreaks and falling in love, looking back and looking inwards—by taking a fresh, awakened journey outward. An adventure into the great unknown. It's about finding ourselves, our purpose, and the simple joys of life. It's about lavender fields, drinking white wine out of oak barrels on vineyards, laughing until you cry, dancing in old barns until the sun comes up, and making love on sandy beaches.
The Truth About Magic is a vibrant, transcendent journey into growth, which will leave you energized and eager to explore the wider world.
Review:
Another book of poetry I was able to devour in one sitting, and of course this one was as good if not better than the other two!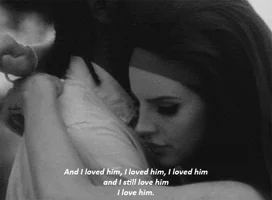 For me, I was able to connect with some of the poems that made me think about my life, my family and of course my love, and I really enjoyed each section that separated the book up like the last two.
This was obviously a fast paced read and super quick to read. Once again, the entire book was quotable, but I'm not going to shower you with them... except for one.
"All I wish is for you to one day love you the way I do."
This quote got me the most. I feel like a lot of people in general can connect to this because there are so many of us that don't see our own beauty.
Overall this was a great book filled with so many emotional and deep poems that can connect to anyone during any part of their life.
That's all for my review, I hope you enjoyed it and be sure to check this one out!
So until the next time, Keep Reading!
Your Graduated Bookworm!! :)