And just like that I am back with another post, and it is a mighty one! Honestly, I don't even know how two years have flown on by already, and yet here we are with another celebration! Some days it really doesn't feel real that it's been somehow this short and yet this long all at the same time! I know I've been in and out of blogging in the past few months, but that hasn't stopped me from continuing with what I love, otherwise I wouldn't be here right now! If you haven't seen my One Year Blogaversary post, you can click
HERE
to read more about it all!
So I got hit up with a bunch of questions online, and of course since it's a day to celebrate, might as well answer as many as fast as I can! So let's get started before we get to this major giveaway!!
Q) Why the name The Graduated Bookworm Blogger?
A) From my One Year Blogaversary, I really explained the reason behind the name. To me, I find that we are always graduating from moments in our lives. Whether it be different levels of education, jobs, or life in general (New and old romances, getting a car, marriage, loss, children) we have something we learn, something we leave behind and something we will continue to take with us. So while we read (even if I'm an adult reading YA...by the way who cares?!) I always find a piece of myself in almost every book I read, and sometimes whatever I'm going through at the time reflects the book I read too!
Q) You must have loved reading as a kid to be a blogger now...right?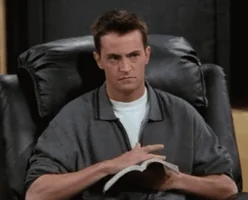 A) Actually no! When I was younger, I was the kid that would pick up a book, stare at the pages and pretend to be reading (Actually flipping the pages after a few seconds) and thought I was totally fooling everyone into thinking I finished a chapter book in 30 min...(I didn't by the way) I used to hate reading, as it felt more like I was being pushed to doing it, up until I turned about maybe sixteen? Late on the ride of reading, but I've been catching up!
Q) Rapid Fire! Author Shoutout!!
A) Oh geez! Okay, so here are some authors to look out for and follow AND read if you haven't yet!
Kennedy Fox
K. Ryan
Sarah Dessen
Jenny Han
Jennifer Echols
Colleen Hoover
Melissa Pearl
Shana Vanterpool
Elly Blake
June gray
Q) Highlights over the past two years?
A) Wow this is hard to narrow down! Okay so the first thing would have been meeting my best friend @Floralsndragons through Instagram! We have definitely done a lot of fun amazing things together, and I would never change it!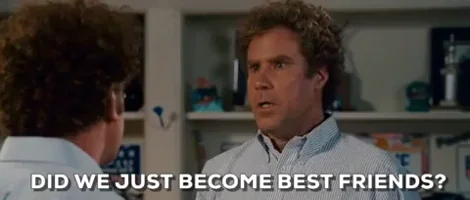 I think getting the chance to actually interview authors, and getting to do an in person interview as well was pretty epic! Meeting other bloggers and going to events where I can find like-minded people who share this amazing interest that is reading has been awesome! I would definitely love to go out of the country and do a meet up! (Anyone interested in that??)
I branched out (even for a bit) with my own bookmark shop! It was truly fun creating designs that I really loved and loved to share/sell with everyone!
I'm sure I'll think of something like right after I post this, but that may have to be saved for the next year ;)
Q) Biggest Fangirl Moment?
A) So of course getting to meet some authors in person is definitely a moment for me! I think getting to actually be in the same room as Heather Reisman who is the founder of @chaptersindigo! Something else that I totally fangirled over would be when @colleenhoover took a screenshot of part of my review of her novel
It Ends With Us
and then posted it for everyone to see and then followed me on Instagram! She really is an inspiration, and even after a year, I'm still hoping to meet her in person somehow...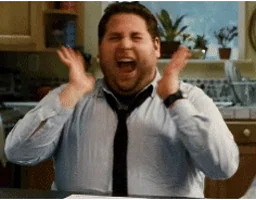 I'm also waiting to meet a couple other amazing authors at Holiday With The Belles in the new year!
Q) Advice for anyone wanting to blog/bookstagram?
A) Advice if you're wanting to start...honestly, just be you! I know it sounds weird, but that's what it is. I'm not going to lie, of course having a theme and certain filters help make your photos (for Instagram) more appealing, and I guess being very connected and constant will get you more likes and followers, but that's something I also learned that you shouldn't get stuck into (More on that in another question) But most importantly, be yourself because that's all that matters!
Q) Why do you love to blog/review?
A) I think for me, the reason why I love to blog and review books is because I love to share my thoughts, but also connect with other readers, share ideas and discuss things that many people might not want to or might not think about discussing. I love that I can feel a surge of power, love, lust, loss, hate and so much more within the pages of a book. The power it has on you, and the fact that when I feel something like that, I know there is someone else out there that understands! Being in an area where not too many of my friends love reading, this community definitely gives it all!
Q) Has blogging influenced you into writing?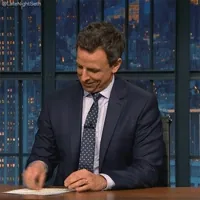 A) Absolutely! I mean I did start writing more before I REALLY got into reading, however with the more I have read, it has sparked an even greater interest in writing and (hopefully) getting my own words into stores! Now before you ask, I haven't finished ANY of the ideas I've started.... #whoops!
Q) One thing you must always have while reading?
A) My journal. I have a little journal I keep around (or notes on my phone) to help me capture quotes I like, or write down something that I know I will want to blog about later. And of course a bookmark...anyone who dog ears is crazy! (Just kidding....maybe.)
Q) Something you learned while blogging?
A) For me the biggest thing that I learned about while blogging is that you need to learn to say no sometimes. When I started, it was always a yes to reviews (and sometimes I still do it more often than I should) and I was getting books that I didn't like, wasn't really my genre, or there was a serious deadline that I had to avoid everyone like the plague just to get this book finished. It definitely became stressful. I won't hide that it will get stressful. I've let some people down, and for a while it weighed heavily on me, but then I realized I had to focus on myself more. Less stuck to the phone, and more focused on the space around me. Because truthfully, I work all day (Used to be in school all day) and I don't have all the time in the world to be reading (Hello social life) So don't be afraid to say no, to turn down a book because it's not your focused genre. What matters is focusing on yourself, because it will always be here for you, and the best people you meet here will also always be here for you! 💗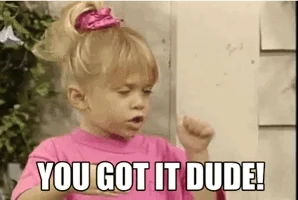 Alright now let's get to the best part of this blog....the GIVEAWAY!! I know you're all excited, and I've collaborated with some amazing people and friends of mine to spread the love! Once again, it's like Christmas in the summer!! May the odds be ever in your favour...
a Rafflecopter giveaway