Checkmate: This is Love (The Checkmate Duet #2)
Author:
Kennedy Fox
Publisher:
Kennedy Fox Books, LLC
Published:
December 2016
Format:
E-Book ARC
Pages:
257
Rating:
5/5
Summary:
Viola Fisher is the epitome of perfection.
She despises my one-night stands and mocks my less-than-classy habits.
She's smart, beautiful, and too good to be true.
And I want her.
If she were anyone else, I'd have made my move years ago, but considering she's my best friend's little sister, she's always been off-limits. Not to mention how much she loathes my very existence.
Hating me is her religion, but needing her is mine. Her sexy curves and filthy smart mouth make me want her even more, and I'm more determined than ever to change her mind.
I'll prove I'm done playing games.
But until then, we'll continue to play by her rules.
Viola Fisher may have won the battle, but the war isn't over yet.
Checkmate, princess.
Review:
First let me say thank you once again to Kennedy Fox for sending me an ARC copy for an honest review! I was so addicted to book one that I don't think I could wait any longer for the release of This is Love to come out to get another fill of Viola and her King! Now if you haven't read the review or the book of Checkmate: This is War, I highly suggest you step away and check those out, because there may be some spoilers, although I'm going to attempt at none or very few!!
There were a couple things I didn't necessarily love about the book, but it didn't bother me to the point of lowering my rating. I just simply didn't like the overuse of "Princess" in the book. Something about the word makes it almost send a shiver down my spine. However, I became numb to the use, because I know that's the language that the king uses in this novel, so it became easy to get used to.
MY OH MY! I don't think that there was any lightness on the hot and steamy scenes here! I swear book one had so much going on, it was too hot to handle, but it definitely has been pushing down on the gas, going full speed ahead!! There were moments where I was wondering if certain pieces were going to fall off over how much there was! But of course not for the King.... (Right ladies?)
So this goes straight into the story from book one, and it leaves nothing in between! At first, I almost forgot what happened at the very end, but quickly was brought back to speed! Now I guess you could say that this book wasn't all just about sex.
This is War
was about two people who hate each other, begin to fall in love (or maybe lust) but for this book, you get more of an in depth look at what they both are now facing, the consequences, and new surprises you didn't fully expect to see coming.
I really liked how you see more of a story begin to build for Travis, Courtney, and Drew. I can't wait for book 3 to come out that actually deals with the secondary characters that I've become more obsessed with after reading this!
This was definitely a roller-coaster ride of literally everything! Both Viola and Travis go through a mix of many obstacles, and issues, even though there is plenty to go on! You see what they are facing, and there were times where I was begging Viola to do something else, rather than what she really did, but I knew that it was for the best! All the FEELS are coming out, because there is more to read!
Can I tell you how much I LOVED the book and movie references!! Just like book one, there was talk about book boyfriends and reading on her Kindle, but now, one of my favourite Etsy owners I found on Instagram made a cameo (Benita, that's all you girl!!) but there are very popular movie references made, and I totally was amazed and found myself laughing a lot!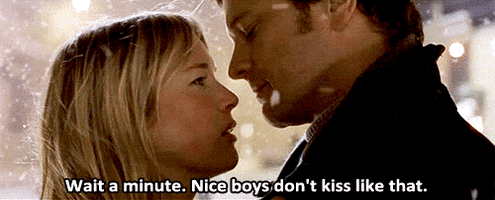 "My heart is lying in that driveway, shattered into a million pieces, and I'm not sure it'll ever be right again."
(I feel ya Viola...I feel ya!)
Honestly, I don't even know what else to say other than it was amazing! It was so fast paced, and kept me wanting more! There were a lot of lies, love, lust, truths, heartbreak, pain, loss, realization and so much more! The things that Travis goes through and ends up is truly amazing, and the life that Viola has is only something you would see in a book! (Once you read it, you'll understand what I mean by that.)
Okay, so I've become totally invested in these characters! All of them! I swear the emotions I felt during certain moments and interactions is crazy! It was totally raw, and you really felt the pain and love from beginning to end! Side note, the bond between Courtney and Viola is seriously #goals because they are basically like sisters, but Courtney seems to have no filter at all and shes just so bad-ass!! I must say there are a couple of scenes that really catch you, and there's one in particular that I was really hoping for since book one, and it finally happened, and I wasn't expecting to read it that way!
A couple quotes that got me were pretty intense! I mean there were a lot of quotable moments throughout!
"Well then it's a shame you gambled away my trust on someone that meant nothing to you."
"It's real.
It's love in the rawest form."
"Sometimes you have to let go even when it hurts, because you know it's what's best."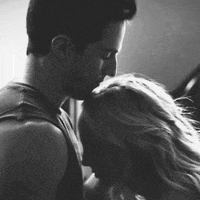 Overall I really loved this book! It's certainly not like This is War, but more of a personal level with the characters, The raw and painful moments really get you as much as the high and hot ones. It was a fast paced, roller coaster ride of their lives, not taking time to slow down! So much happened, and yet so much more was revealed that made me fall in love with them again! I've been loving this story between Viola and Travis, and I cannot wait to get a little glimpse of their story when This is Reckless comes out!! Thanks so much again to Kennedy Fox, because This was amazing!!
If you want to read more about Kennedy Fox, The Checkmate Duet, and more, click
HERE
for the Blog Blitz!!
So until the next time, Keep Reading!
Your Graduated Bookworm!! :)