Hey Bookworms!! So I've got another Top Ten Tuesday for you! I figured I would do this one a little differently than most, as I am going to share some things instead! As I get to my one year anniversary for my blog and Instagram, I have to say that there are so many things that I'm grateful for! I recently did a live show on Facebook with my Bestie @floralsndragons and it went pretty well! I'd love to do more of those in the future, but I also would love to hear from you! :) So with that in mind, let's get started with this Top Ten Tuesday...
Top Ten Facts About Me
So even though I did a top ten of bookish confessions, I thought I would share a little bit more of myself with you all! Something that I've been wanting to do for a while, so I'm not just a book lover who blogs and has no name...although you all know my name ;)
1. I am from Canada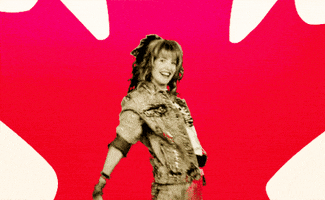 That is right! I am from the great North, but unfortunately not near any rocky mountains! I'm sure a lot of people assume we actually say Eh, or live in igloos, but seriously, we are just like anyone else. Except when it's winter...it gets pretty freaking cold! Personally I love where I live, although if I had it my way, I would be on a farm or somewhere that is a little away from the city, but close enough to get to. Nothing beats being able to lounge around by a lake, or even just in the peace of your own backyard with family and friends...or even a good book!
2. I am an Early Childhood Educator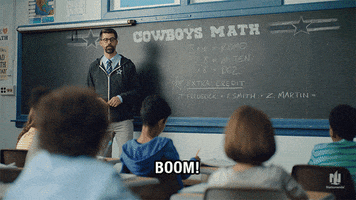 So I actually went to school to become a teacher. Ever since I was in school, I always thought about teaching. Granted, I've wanted to become an Art teacher, during school hours but that doesn't mean I don't love what I do...because I do! The difference between a Teacher and an Early Childhood Educator would be that as an ECE, I work all year round (including summer). I also teach children basic rules and tools that they need for when they go into school (writing, reading, counting, time, etc.) A lot of people know that teachers don't make a lot, and it's true. We also spend a lot of our own money to provide materials or even more entertaining activities/lessons for our students. At the same time, I can definitely say that being able to teach young minds who will become our future is so amazing! I've been in the field not long, and I've already had so much happen positively for me being a teacher to my students.
3. My dream is to become an Author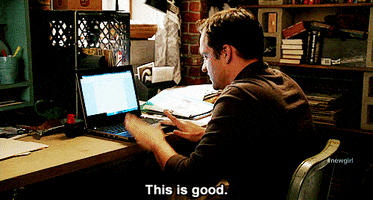 Alright, so I was never the kid who used to write when they were younger. As a matter of fact, I also hated reading, so I've totally switched how I used to be. When I was in high school, I had met a friend in one of my classes. She was a year older, and was taking a creative writing class, when one day I read her work. I was so in love with her writing, and told her so. She told me that with my love of reading, I would be great with romance, because that's what I'm drawn to. She gave me a paragraph for a writing prompt, and I took it home and 24 pages later, I have bought writing books, created multiple stories, and am always on Pinterest looking for new character and plot ideas. I just need to get a novel finally finished (which I am hoping to do soon!) and maybe be even published, so I can go into a bookstore one day and see my work on the shelves (and totally sign them all to surprise readers!).
4. My current favourite song is...
Can't Stop The Feeling by Justin Timberlake. Yes I'm sure many of you could guess that, although my past weekend, I had a huge 80's and 90's jam fest with @floralsndragons and it was epic! Something about this song just makes me want to dance (lol) and sing along to it! In fact, I've actually been caught a couple times singing from drivers passing by! It's so upbeat and, definitely the song of the summer!
5. My current favourite novel is...
Ouu, that's a hard one! I would have to say that it is currently either A) A Survival Guide For Life by Bear Grylls or B) November 9 by Colleen Hoover. Something about both of those novels really tough to explain. They just dive really deep into the most important things, and really get you feeling all the feels! So much happening in both, but are from total different aspects of writing!
6. I've always wanted to go to New York City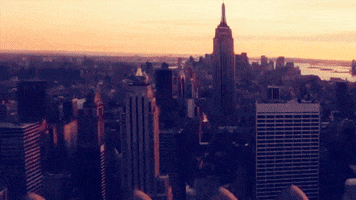 I've totally wanted to go to New York forever! I mean Germany, Scotland, Israel, and Paris would be on that list as well of course! I actually wanted to go to NYU for schooling to take visual arts, but as you can see, many things have changed since then! Who wouldn't love walking down Central Park with a nice coffee, or even stopping in a home owned bakery for something sweet!
7. Other than reading and writing, My hobby is sleep...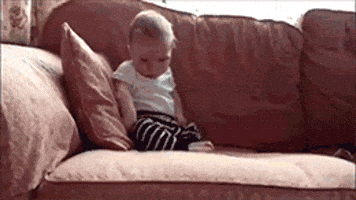 Haha! Just kidding! Or am I? Seriously though, with work, writing, and reading, I don't have a whole lot of time for anything else! I generally spend most of my time sleeping or binge-watching TV. I love to just relax on the weekends with friends or family, and just enjoying the day. I do really enjoy painting and drawing too. Before I got into blogging and writing, that was my hobby. I have an entire section in my house dedicated to my painting!
8. My Birthday is in September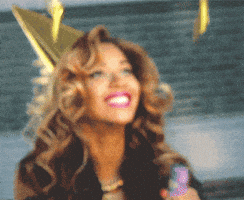 That is right! I am a total Virgo baby, and loving it! As much as I had wished my birthday was in the Summer, I think that celebrating my brithday in September, when the summer is coming to an end, is far more enjoyable! I will admit that when it came to school and new year, no one would know my name...so when it came to those teachers who thought it was necessary to sing Happy Birthday to me, they would mumble at the name part...yeah that was fun...not!
9. My biggest fear is death
Of course I am fearful of spiders in the house, and embarrassing myself in front of people, but I seriously fear death. It's not something that's lighthearted, and I unfortunately had to witness it myself. Not knowing what happens once you pass away is truly scary, and it really makes you not want to get old. If I could live in Neverland (From Peter Pan) forever, I totally would! It's just inevitable, and I can definitely say I'm scared of it.
Yes I read a LOT of Romance novels. and yes I am a typical woman who wants to fall in love with that one person you see yourself with for the rest of your life. I just love reading about these kinds of novels, because they just draw you towards to the good and bad, and show that good things can happen when you have your best friend by your side. Knowing that you can sit on the couch without speaking to one another, but also knowing that you get to see them every day is amazing! To share your wins and losses and to always have a cheerleader on your side. I just love love, what can I say?!
That is all for my Top Ten Tuesday Bookworms!! I hope you enjoyed learning a bit more about myself! I just felt like it was something I wanted to do to share a little bit more with my readers! If you have something that we have in common, leave a comment below! I'd love to hear more about you all!
So until the next time, Keep Reading!
Your Graduated Bookworm!! :)