Love in Rewind (Audio Fools #1)
Author: Tali Alexander
Publisher: Tali Alexander Books Inc.
Published: May 2014
Format: E-Book
Pages: 306
Rating: 5/5
Summary:
Emily has the life every woman dreams of.
At 29, she has two beautiful kids, a live-in nanny, housekeeper, cook, and every imaginable luxury in the posh Upper East Side townhouse she shares with her drop-dead gorgeous husband, Louis Bruel. His company, Bruel Industries, owns a big chunk of New York City's most sought-after real estate, and together Emily and Louis embody the perfect hot fairy tale couple for ten happy years of marriage.
But when Louis mysteriously starts pushing Emily away, becoming distant and secretive, she is forced to search for the truth among the lies, scandal and heartbreak of his past that threaten to shatter her world. What she finds out will test the strength of her love and her vows to the man of her dreams.
Can Emily and Louis rewind far enough back to a time when life was simpler and love was all they needed? Follow their story with the help of some of their favorite songs from the 80's to discover just how deep and how far love will go.
Review:
Alright, so first I need to say THANK-YOU to Tali Alexander for sending me this book for an honest review! Secondly, let me say WOW, HOLY MOLY #ICANTEVEN because this book was just so much bottled into what I felt like was a short read! I finished this over the weekend (basically 2 days) in between running around and having events happening. I literally finished this last night with only a few hours of sleep because it's all I've been thinking about!
Okay, so let me give you a little run down of the book a bit. I seriously loved the fact that Tali ended up making this story go back in time (hence the title) it showcased at the beginning to current time where Emily is at in life. Then it jumps all the way back to when she first met Louis and fell in love, and moves back to present time along the way. I totally enjoyed the aspect of seeing how their life developed!
Hello Sex-a-thon! WOW! When Tali writes those scenes, you really begin to get red in the face! I am so glad I wasn't out and about when I was reading those, because I'm sure someone would have been able to spot that a mile away!! I do have to say that I am not one who loves to read most of a book about sex, BUT I 100% understand why Tali did it. To show you how their life started, how they became who they are, as well as showing how after time, things change. A good chunk of the novel involves sex, or sex related talk/discussion and to be honest, I found it written pretty well! (minus a little bit of the language at some parts). I really couldn't handle it sometimes (in a good way) because wow! The need they had for one another was just palpable!!
Throughout the novel, you kind of wonder how it was possible that Emily's parents were okay with most of what was happening. Because at a certain point, they did in fact know what-or should I say whom- she was hanging around with... If it were in real life, I don't think any parent would want to see their child date someone who is older than three years... I will admit that I wasn't a fan of the whole her being 18, but if you really think about it, her being in her twenties, it's the EXACT same thing, and no one bats an eye...it's because when you hear 18, you think a child, rather than an adult, so it changes the views!
From the beginning to the end, you really see the relationship of Emily and Louis develop a lot! Of course he is a total gentleman *to some terms ;p* and I really loved it! The love that he possessed for not only Emily, but for his own family is something that you're always looking for! A family man is someone who is able to help, support, and is all about family... I mean what woman wouldn't want that?!
The FEELS are real people! all the way from start to end, you got so many feels! First hate for some, turning into love and lust, then just pure awe struck in the undeniable connection, back to hate, confusion, and just a little more heart-stopping action. When I thought things were going to go one way...BAM! They turn on you and switch it all up! Ciffhangers and twists, I almost couldn't stay in one place, I was freaking out so much! It was such a roller coaster of emotions that sometimes, I had to keep reading, just to figure it all out! Can I also point out that ending?! For those of you who have read it, I totally didn't expect that all to go down! But It. Was. AMAZING!
So I did find some quotes throughout the novel that really caught my attention, and captured the story.
"I will never want anyone else. You have become my whole life in such a short time that i don't even remember my life without you."
"Emily, you erase all the rest. You're my life and you have my heart. So how could you possibly compare?"
"I should've known the end would be closing in on my fairy tale eventually. Fairy tales aren't meant to last outside the pages of a book."
Going back to what I meant with language, there was a quote that said "All of the things I love." That kind of hit me the wrong way, but I know it was the character that said it, and not a real person. However that was just a little bit of what caught me. There was more language that I found myself get tired of hearing, only because it was used a lot.
I also really loved the aspect of having 80's music intertwined into this novel. The language that Emily and Sarah have with one another was pretty awesome between two besties! I do wish that there was more talk about them, as I found it just kind of die altogether (which I totally get as well) but I wish there was more!
Moving on from that I do have to say that I found them to fall in love Super Fast, and they had such a fast connection that-like with the parental thing- I almost found unrealistic. However for me, this was the type of book that I needed to get me out of my slow reading slump that I was beginning to fall into. It was hot, heavy, fast-paced, and definitely had me on my toes!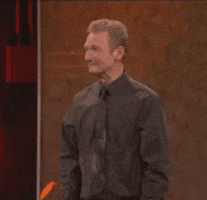 Overall I adored this book! Yes there were a couple things that I didn't necessarily enjoy as a reader, but those were little things. From the beginning to end, I was pretty much captured and couldn't read fast enough! This story brings out that sometimes you fall in love with the one in unusual ways, and most definitely that communication is key. Some of the things that Emily did weren't favorable in my books, but she did them, and things happened...OH WELL! It had so many feels, you you totally wouldn't expect what the ending came out to be! I was rooting for them all the way, but definitely found myself switching perspectives throughout because of certain scenes happening in the novel (In a good way!)
If you're looking for a hot new read with something that will catch you at the beginning, this book is it! Totally recommend this to anyone, and let me say that if you don't love reading about all the sex, give it a try, because once you get to the second half of the book, things get INTENSE!!
That is all for my review bookworms!! I really hope you enjoy it and I seriously urge you to grab yourself a copy of this! I sure can't wait to continue the series after that ending!!
So until the next time, Keep Reading!!
Your Graduated Bookworm!! :)